Canada gurdwaras torn over ban on Indian officials at overseas gurdwaras
Updated on Jan 09, 2018 07:51 AM IST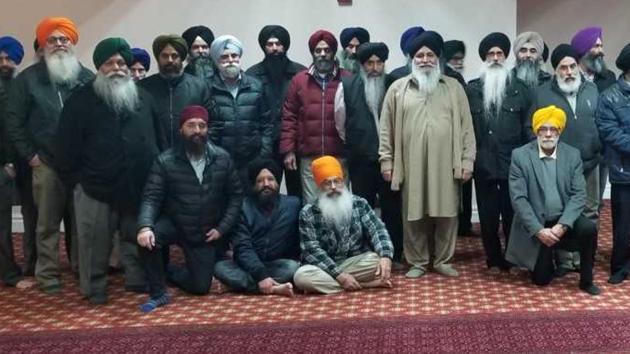 Deep divisions have emerged within gurdwara managements in the Canadian province of Ontario over a decision by the Ontario Gurdwara Committee (OGC) to bar Indian officials from the places of worship, with several groups saying they will not back the move and calling for more consultations.
The Ontario Sikhs and Gurdwara Council (OSGC) held a meeting on Saturday at the Gursikh Sabha gurdwara in Scarborough, a suburb of Toronto, during which the ban on Indian officials figured in the discussions.
Former OSGC president and council member Harbans Singh Jandali, who was at the meeting, told the Hindustan Times, "We have not imposed any ban because this isn't issue for us."
Asked about the OGC's decision, he said, "That is their opinion, it is up to them. We have never seen this interference."
He was referring to the OGC's claim that Indian officials were interfering in the affairs of gurdwaras and the Sikh community and making it one of the reasons for the ban.
The OGC, meanwhile, has doubled down on the ban. In a statement, it said that "due to increased interference from Indian consular and government officials, it was felt that this notice be put in writing so gurdwaras can place this in plain view".
There also appears to be differences within the community on this matter.
Yudhvir Singh Jaswal, group editor of Y Media Group and host of popular talk shows, said audience members who called in had a "mixed response" to the OGC's decision. "It's safe to say that opinion is divided," he said.
He said "certain people are welcoming (the decision), some opposing". He added, "They want more consultation on the issue. People are fearing more visa issues and they wonder whether this will further affect relations between India and Canada."
The OGC statement, though, underscored one reality of the decision: That representatives of India were not welcome at many gurdwaras for years and the announcement on December 30 was to "formalise a long-standing policy". As far as India's engagement with many hardline gurdwara managements goes, the situation on the ground is unlikely to alter.
The OGC move may set off a chain reaction within Canada and beyond its borders. Other than gurdwaras in Ontario, a statement issued by the OGC also stated that three gurdwaras in Quebec province are part of the coordinated effort to boycott Indian officials. OGC office-bearers believe similar measures could be undertaken by gurdwara associations in provinces such as British Columbia and Alberta.
Meanwhile, the hardline group Sikhs for Justice has claimed that 96 managements of gurdwaras across the US have passed a resolution banning the entry of Indian diplomats and individuals representing Indian interests in the gurdwaras.
A statement said the Sikhs in America, the Sikh Coordination Committee of East Coast (SCCEC) and American Gurdwara Prabhandik Committee (AGPC) spearheaded the resolution.
Close Story
Personalise your news feed. Follow trending topics