China tightens surveillance of fast spreading 'suicide game' Blue Whale
Updated on May 25, 2017 10:01 PM IST
Chinese authorities have tightened online surveillance to counter the spread of Blue Whale, a challenge game that originated in Russia and ends with the participant expected to commit suicide.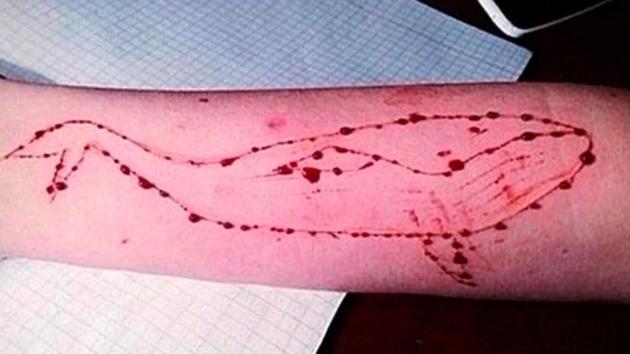 Hindustan Times, Beijing |
Sutirtho Patranobis
The name "Blue Whale" might sound benign but the online "suicide game" that targets teenagers and young children is triggering panic among parents and authorities in China after apparently inciting several suicides in Russia.
At least one Chinese youth has been detained, online surveillance over social media has been widened and parents are being urged to be alert about their children's online surfing habits.
Chen Long from Zhejiang police's cyber security team told Xinhua the spread of the game has been "unprecedented" and "in some ways like a cult".
According to state media, the online challenge game, said to have originated in Russia, starts with asking the participant to draw a blue whale on paper. From here, it starts getting creepy and outright harmful physically. Participants are asked to carve the whale "onto your body, and watching horror movies", and the game demands players complete 50 tasks in 50 days, with the "last task to commit suicide".
An alert and alarmed mother in Zhejiang province of eastern China frantically called police when she found her teenage son was taking part and obsessing over the game.
"In Zhejiang's Ningbo City, a 12-year-old girl nicknamed Han Jing founded a similar group and uploaded three photos of her self-harming. When asked why, she replied: 'I am not good at school, and don't have friends. I feel frustrated,'" state media reported.
Police found a group on the instant messaging service Tencent QQ was inviting teenagers and youngsters to take part in the game.
"Those who would like to join in the game must get up 4.20 am tomorrow. I will send you a horror movie and you must watch it alone, or face the consequences," was the set of disturbing instructions and warning by the group's founder, operating under the pseudonym Xiao Yang, official Xinhua news agency reported.
"Xiao, who called himself vice president of Blue Whale's China Bureau, listed 50 tasks, including: cutting your arm along the vein with a razor; stabbing your hand with a needle repeatedly; don't talk to anyone all day and accept the date of your death," the report said.
In another case from Guangxi province, a 17-year-old was detained for posting images and comments on self-harm "tasks" to a Tencent QQ chat group.
So far, there's been no report of anyone playing the game committing suicide in China but given that the country has the world's largest number of internet users – more than 700 million -- the danger of someone succumbing to the game's macabre pull always exists.
Close Story
Personalise your news feed. Follow trending topics