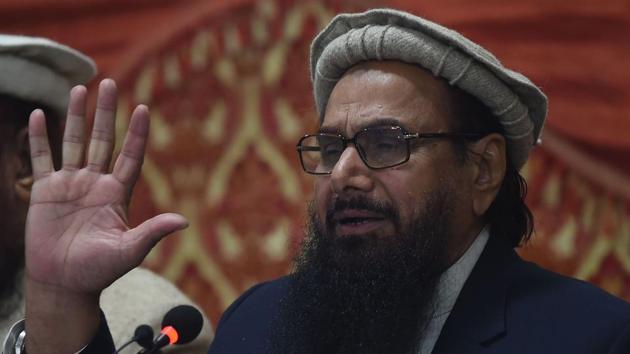 FATF 'grey list': Pakistan must submit action plan against terror financing by June
The FATF evaluation will be based on Pakistan's actions to counter terror financing — primarily for Jamaat-ud-Dawah and Falah-e-Insaniyat Foundation, both groups linked to Lashkar-e-Taiba founder Hafiz Saeed.
UPDATED ON FEB 24, 2018 02:28 PM IST
The Financial Action Task Force (FATF) has voted to place Pakistan on its "grey list" in June after the completion of certain procedures, a move that would put the country under greater scrutiny for its efforts to counter terror financing.
The decision by the 37-member financial watchdog will take effect after three months as Pakistan will have to work with the FATF to prepare an action plan to tackle money laundering and terror financing — a prerequisite to the listing, several people familiar with the developments in New Delhi and Islamabad said.
This was the reason Pakistan was not included in the list of nine countries, such as Ethiopia and Sri Lanka, with "strategic deficiencies" in their policies to counter terror financing and money laundering that were named in a statement issued at the conclusion of the FATF's plenary meeting in Paris on Friday, they said.
The action plan will set the parameters according to which Pakistan's actions to counter terror financing — primarily for the Jamaat-ud-Dawah and Falah-e-Insaniyat Foundation, both groups linked to Lashkar-e-Taiba founder Hafiz Saeed — will be subsequently evaluated by the FATF, they added.
Though some have suggested the three-month period amounts to a reprieve for Pakistan during which it can act to address the concerns of the FATF, Indian officials believe the country is unlikely to take any significant action against the JuD and FIF since Islamabad has failed to stop the fund-raising and recruitment drives of both groups even after they were designated terror organisations in the wake of the 2008 Mumbai attacks.
The decision to include Pakistan in the grey list followed several days of hectic lobbying by the US and its allies Britain, Germany and France and deal-making that involved Saudi Arabia and China, officials and diplomatic sources said.
At an initial vote in the FATF meet on February 20, the US-backed move to list Pakistan was blocked by the Gulf Cooperation Council, Turkey and China. However, a celebratory tweet by Pakistan's foreign minister Khawaja Asif after this vote led to redoubled efforts by the US and its allies to put Islamabad on the mat, especially since Asif had committed a cardinal error by exposing the proceedings of the FATF that are meant to be secret, at least two people said.
American officials pointedly said that Asif's remarks were premature and the US began lobbying China and Saudi Arabia, which was controlling the GCC's vote, along with the UK and Germany.
Saudi Arabia, one of only two G20 nations along with Indonesia which is not a FATF member, was reminded by the Western powers of how its stance on the issue of terror financing could affect its efforts to become a full member later this year.
The US then pushed a second vote on February 22, during which Pakistan was backed only by Turkey. This was evident from a tweet by Pakistan's interior minister Ahsan Iqbal, who posted: "Thank you Turkey for standing with Pakistan against all odds & proving that we are one. We are proud to have a brother like you."
During their lobbying, the US and its allies pointed out that though Pakistan had created a regime and amended its laws to counter funding and money laundering, its actions on the ground were not effective.
Pakistan's last-minute action of amending its Anti-Terrorism Act to include UN-designated terror organisations such as JuD and FIF as banned groups nd the seizure of some JuD seminaries, centres, healthcare facilities and dispensaries did not make much of an impact, the sources said.
Close