H-1B visa application process to begin today, will face unprecedented scrutiny
Updated on Apr 02, 2018 11:02 AM IST
The H-1B visa is a non-immigrant visa that allows US companies to employ foreign workers in speciality occupations that require theoretical or technical expertise.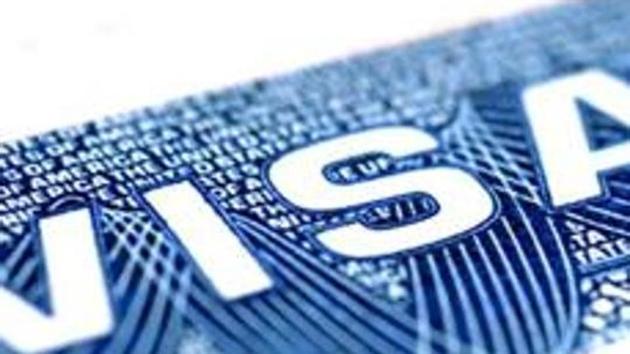 Hindustan Times, Washington |
Yashwant Raj
US companies will start filing applications on Monday under the H-1B visa programme for highly skilled foreign workers, of which Indians are a major beneficiary, amid fears of unprecedented scrutiny in line with Trump administration's resolve to prevent displacement of American workers.
H-1B visa programme is a gateway for Indian professionals in STEM fields (science, technology, engineering and maths) to work in the United States. They are either hired by American companies or American subsidiaries of Indian IT giants such as Infosys, Wipro and TCS. And Indians are a major beneficiary of the programme, accounting for 70% of them in 2016.
The filing process has lasted no more than a few days in past years — mostly five days — as companies raced to file their applications before the US Immigration and Citizenship Services (USCIS), which runs the programme, announces it has received enough.
For the 65,000 H-1B visas that are granted annually under the regular cap (up to 20,000 more are set aside for foreign students in US colleges, under advance degree exemption), the USCIS has tended to receive several times more applications that it sorts using a computer-generated lottery, which it will continue despite plans to end it.
A USCIS spokesperson told Hindustan Times that the lottery system will be used to process applications for 2019 as well. "The lottery will be conducted as in past years…no changes."
USCIS has also said that, as announced earlier, there will be strict enforcing of rules about third-party placements — outsourcing — to ensure the beneficiary "will be employed in a specialty occupation" and that the employer will retain employer-employee relationship with the beneficiary.
There will also be increased emphasis on fraud detection in petitions, and in the implementation of the programme overall.
There was a massive drop in applications in 2017 (for the 2018 cycle) last April, just four months into the new administration. It was attributed largely to harsh measures President Donald Trump and his leading aides had threatened during the campaign and after assuming office. The USCIS had received 199,000 applications in 2017, which was 37,000 less than 236,000 in 2016, ending a steadily rising run. It had got 233,000 in 2015 and 172,500 in 2014.
Though the big overhaul signalled by the president in an executive order he signed last April is still awaited, the administration has tightened the screws on the programme incrementally — like by redefining qualification for speciality professions and suspending premium processing of applications for a higher fee.
And, to make H-1B visas less attractive as a path to citizenship, the administration has said it plans to end granting work authorisation to spouses of H-1B holders who have been cleared for Green Cards (permanent residency, one step from full citizenship). There are an estimated 1.5 million Indians in queue.
But some other measures that the president, his aides and legislative allies have frequently aired are still awaited. Such as replacing the lottery for processing applications by system that prioritizes visas for the highest paying jobs requiring the highest qualification.
Read| For spouses of Indians with H-1B visa, Trump's plans are a nightmare coming true
Personalise your news feed. Follow trending topics