For spouses of Indians with H-1B visa, Trump's plans are a nightmare coming true
Hindustan Times, Washington |
, Washington
Yashwant Raj
Dec 18, 2017 10:01 PM IST
The Trump administration is planning to end an Obama-era regulation that allows spouses of H-1B workers — most of them from India and China — to work in the US.
It started as a sinus infection in the winter of 2013. As miserable as it had left her feeling, Sowmya Subramanian was not prepared for what came next: A paralytic attack to the left side of her body, possibly triggered by an excess dose of an antibiotic medicines, confined her to bed and rendered her unfit to carry on professionally as an IT analyst.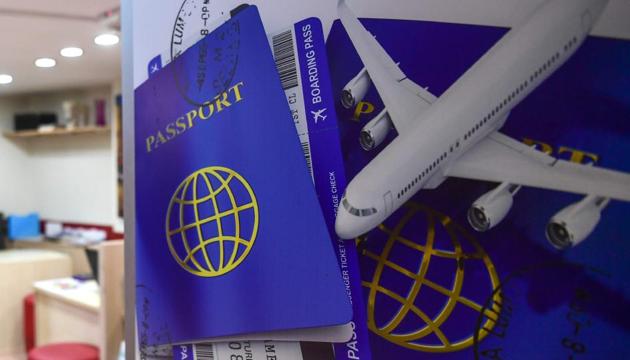 Though her employer was willing to wait for her to recover fully, Subramanian felt compelled to leave, and with that, she lost her H-1B visa and became a dependent on her husband Jagdeesh Subramanian's H-1B. She was now on H-4, as H-1B spouse visas are called, and focussed on her recovery.
Till 2015, H-4 was just that: a dependent visa that did not allow its holder to work in the US. The Obama administration changed it that year, allowing spouses of those H-1B visa holders who are in queue for permanent residency or Green Card, to work against an Employment Authorisation Document known as H-4 EAD.
Subramanian has been working since — from home in Kansas, in her case, as she has not yet recovered fully and can still feel no sensation in her toes — like thousands of H-1B spouses, an estimated 80% of whom are said to be from India, and the rest from China and the Philippines.
President Donald Trump's administration plans to withdraw that regulation sometime next year, as part of a package of incremental measures initiated to tighten H-1B rules, such as raising the bar for defining "highly skilled", with the larger goal of protecting American jobs for Americans.
Unless Subramanian, an IT analyst, finds an employer to hire her on H-1B, she will be without work authorisation when the Trump administration drops the guillotine. "If something were to happen to my husband or if he were to be fired we are done," she said in an interview.
Surviving on a single income, the couple are convinced, will be impossible. "We have a house mortgage, cars and other financial commitments," said Subramanian, the husband, who has been here on H-1B for 17 years and in line, waiting, for his Green Card.
According to some estimates, that wait could last as long as 70 years for an Indian, given the growing backlog under the present system of "per-country limits" on permanent residencies. The H-4 spouse EAD was meant to be a "band aid" to allow spouses to supplement family income as they waited for permanent residency.
Due to the per-country limits, Microsoft's legal head Brad Smith and other critics have said, people from India and China, with populations of over 1 billion people, are subject to the same limits of Green Card allotments each year—only 9,800—as Liechtenstein, whose total population is less than 40,000 people.
There are three stages in the Green Card application process: a labour certification to be obtained by the employer; filing I-140 Immigrant Petition for Alien Worker; and then filing I-485 application to Register Permanent Residence. H-4 EAD helps Indians and others stuck between the second and third stages.
The Obama administration launched the H-4 EAD rule through an executive order in February 2015.
And in November, Anuj Dhamija, an IT programme manager in Connecticut, gave up his own H-1B and switched to H-4 EAD, as a dependent on the H-1B visa of his wife, a physician waiting for her Green Card.
The plan was to continue working with his then employer, a discount retail giant, and start a business, to which he would shift entirely over time, Dhamija said.
H-1B employment conditions are severely restrictive — "it's slavery in some sense" — and makes switching jobs for better pay nearly impossible.
H-4 EAD was a "golden opportunity" for Dhamija to make that switch. He entered into a franchise arrangement with a home improvement business in the affordable luxury category and he was on his way. Orders began trickling in after he participated in an exhibition.
Also around this time, Donald Trump, the New York billionaire who was not taken seriously initially, began gaining a grip on the Republican party nomination, dispatching his rivals, among them Jeb Bush, the third from the family of two presidents, and all the others subsequently.
"We knew things would change drastically if Mr Trump got elected," Dhamija said, in a nod to the then candidate's well-known hawkish positions on both legal and illegal immigration. "But who knew he would win. And if we had any idea this could have happen, I would never have switched."
Dhamija has rolled back his plans for the business, and informed the franchiser recently he will be pulling out. Prospects of losing work authorisation have also made the family consider ways to cut costs and make do with single income — "we will have to end day care of our two children".
Returning to India is not an option for either Dhamija or Subramanian. "We have been here since we started working," said Jagdeesh Subramanian. "I have never worked in India, and not sure how it will turn out."
But Canada, across the border, is an option. And both families have begun the application process to be able to have somewhere to go if and when the administration killed the H-4 EAD programme. Dhamija has considered seeking an intra-company transfer there. Nothing official, but an option.
Other options include US Congress passing a legislation, that has long enjoyed bipartisan support, removing the country-wise cap on Green Cards, which makes the wait for Indians as long as 70 years. The bill has more than 300 sponsors but the chances of it being brought to a vote was dim given the political climate.
The other is legal recourse. Dhamija is an intervenor, along with Sudarshana Sengupta, a biomedical researcher who has worked and published at Harvard and the University of Chicago and is also on H-4 EAD, in a case brought against the Obama regulation by Save Jobs USA, a group of IT workers displaced by H-1B visa holders.
That's a parallel process that may or may not have any bearing on Trump's decision to rescind the Obama-era regulation, as the Subramanians and Dhamija, and Immigration Voice, an advocacy group that has led the fight to remove country-wise caps on permanent residencies, weigh their options.