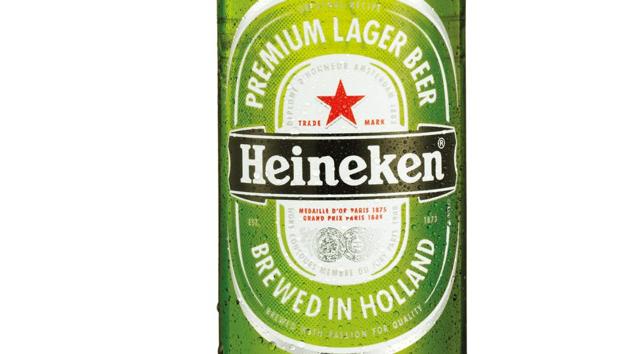 Hungary seeks to ban Heineken beer's'communist' red star
A bill introduced by the ruling Fidesz party wants to outlaw merchandise featuring "totalitarian" symbols like the Nazi swastika or the communist five-pointed red star.
Budapest | By Agence France-Presse
PUBLISHED ON MAR 24, 2017 03:51 PM IST
The famous red star logo of Dutch beer giant Heineken could be banned in Hungary under a government proposal seeking to prohibit the commercial use of "totalitarian" symbols, Budapest said on Thursday.
The draft law, introduced this week by Prime Minister Viktor Orban's right-wing Fidesz party, wants to outlaw merchandise featuring symbols like the Nazi swastika or the communist five-pointed red star.
"If the bill goes through, it will be forbidden to use symbols of totalitarian regimes such as national socialism or communism," Orban's chief-of-staff Janos Lazar told a press briefing in Budapest. The government said it had a "moral obligation" to Hungarians who had suffered "under Nazi and Bolshevik reigns of terror".
Anyone in breach of the proposed law could risk being fined up to 2 billion forint (6.5 million euros) and face a two-year jail sentence.
Heineken insisted its logo had "no political meaning whatsoever" and that it dated back to medieval European brewers. "We use the same brand symbols across the world, in every market," the firm said in a statement. "We will closely monitor this local issue and hope... this matter will be resolved soon."
Heineken's trademark red logo first appeared in the 1930s. When the symbol became associated with communism after World War II, the brewery swapped it for a white star before reverting back to the original following the fall of the Soviet Union in 1991.
Budapest's move is seen as a tit-for-tat reaction to Heineken winning a trademark dispute last month in a part of Romania populated mainly by ethnic Hungarians.
A court ruled that the locally-brewed "Csiki" beer, popular with ethnic Hungarians, was too similar to Heineken's Romanian-language "Ciuc" range and infringed trademark rights. Budapest had slammed the decision as "undignified, unjust and anti-Hungarian" and supported calls to boycott Heineken products.
Meanwhile, Hungarian Olympic fencing champion Tamas Kovacs quipped he would return his medal of honour because it features a red star.
"I don't want to risk two years in prison," he wrote on Facebook.
Close