India key to China-Bhutan border talks
Bhutan's visiting foreign minister Damcho Dorji held the 24th round of discussions with China's deputy foreign minister Liu Zhenmin on the border issue.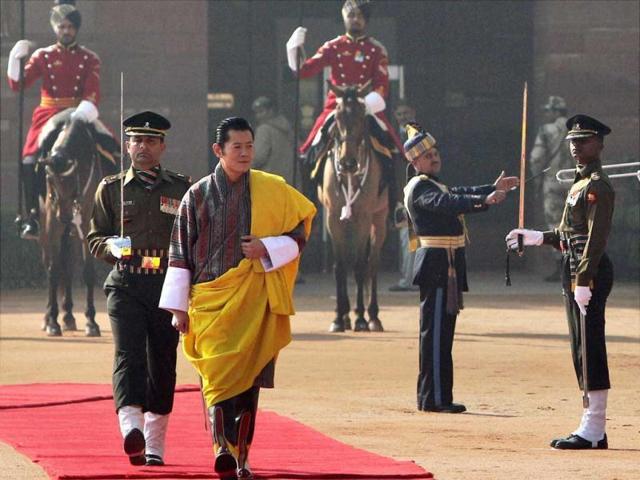 Published on Aug 17, 2016 06:51 PM IST
Hindustan Times | By Sutirtho Patranobis
, Beijing
The event was fairly low key but India would have keenly followed the latest round of border talks between Bhutan and China in Beijing this past week to resolve "the most urgent problem" between the two countries.
Bhutan's visiting foreign minister Damcho Dorji held the 24th round of discussions with deputy foreign minister Liu Zhenmin on the border issue.
Details are scare about the meetings Dorji had in Beijing. He had separate meetings with foreign minister Wang Yi and vice-president Li Yuanchao.
Between 1972 and 1984, Bhutan took part in border talks with China under India's aegis. That is no longer the case.
"The Sino-Bhutan border has not yet been determined. The border negotiations started from 1984, and have had 8 expert meetings and 24 rounds of border meetings," China's foreign ministry told Hindustan Times in response to questions.
"The aim of the border talks is to determine the border at an early date by friendly negotiations so as to turn the border into a link of Sino-Bhutan friendly neighbourhood cooperation. It is also the most urgent problem waiting to be solved," the ministry added.
The two countries share a 470-km border and have overlapping claims over 4,500 km of territory. Besides India, Bhutan is the only country with which China has unresolved land border issues.
Thimpu and Beijing do not have diplomatic ties, which many say is a result of India's overwhelming influence on the tiny, mountainous country.
Bhutan, for example, was Narendra Modi's first foreign stop after he became Prime Minister in 2014.
The foreign ministry said two the countries will continue to seek a "reasonable, acceptable and overall solution of the border problem on the basis of existing consensus".
It said the two sides also held talks on strengthening cooperation in economy and trade, tourism and culture, and agreed to extend friendly interactions to benefit the people.
How big a factor is India in these bilateral negotiations?
A stumbling block, said Long Xingchun, director of the Centre for India Studies at China West Normal University.
"India is the only factor that blocks establishment of China-Bhutan diplomatic relations. The two countries keep friendly relations despite having no diplomatic relations. There are no problems besides the boundary dispute," Long told Hindustan Times.
Long said China is ready for diplomatic ties with Bhutan but Thimpu has to wait for New Delhi's consent.
"China has been patient enough to wait. It depends on India's perception and understanding of the role of Bhutan and its relations with China," he said.
The Bhutan-China border is close to India's "chicken's neck" - the narrow Siliguri corridor, which is the only land route linking the northeastern states with the rest of the country.
Close Story