Isolated China gives up on UN listing of LeT's Makki as global terrorist
Jan 17, 2023 01:15 PM IST
Over the years, China has acted as an agent of Pakistan by blocking India's efforts to get Pak based terror groups and individuals listed by the 1267 Sanctions Committee. In return, Pakistan gets the Islamic world to remain mum on atrocities against Uighur Sunni Muslims in Xinjiang province by the Chinese Communist Party.
With India getting 14 out of 15 members of the UN Security Council on its side, China today was forced to give up the "technical" hold on the designation of Lahore-based Lashkar-e-Toiba's deputy chief Abdul Rehman Makki as a global terrorist by the 1267 UN Sanctions committee. Brother-in-law of designated terrorist and LeT chief Hafiz Saeed, Makki used to raise funds from the Middle East for the terror group under the garb of being head of the foreign relations committee. The US Justice Department had put a bounty of USD two million on Makki's head in November 2010.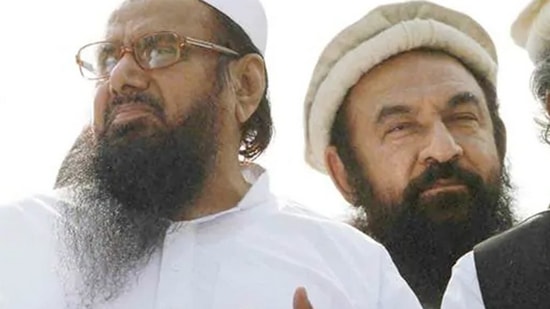 Watch: Pak, China lose big as UN blacklists 'global terrorist' Makki; 14 of 15 UNSC members backed India
According to diplomats based in New York, China was isolated in the UNSC over Makki as India made it clear that it would continue raising the listing of the Lashkar terrorist and the role played by China in providing cover to Pakistan-based groups till its objective was achieved. China, as a permanent UNSC member, had put a technical hold on listing Makki as a global terrorist in the 1267 committee in July 2022. India also wants 26/11 killer Sajjid Mir of LeT to be listed as a global terrorist by the same committee.
Over the years, China has virtually worked as an agent of Pakistan in the UNSC by blocking efforts made by the Narendra Modi government with its allies US and France to get Pakistan-based terrorists like Hafiz Saeed, Jaish-e-Mohammed Masood Azhar and his brother Rauf Azhar listed as global terrorists by the ISIS and Al Qaida Sanctions Committee. Despite Masood Azhar running a terror factory in Bahawalpur in Punjab and responsible for major terror attacks in India, which could have even triggered a war between the two neighbors, China blocked his designation four times before giving up. The same was the case with LeT's Hafiz Saeed, who planned and orchestrated the 26/11 Mumbai attacks with his lieutenants Zaki-ur-Rehman Lakhvi and Sajjid Mir with the full operational support of Pakistani intelligence. The clout of these two terrorist groups in Pakistan is such that both Saeed and Azhar are feted by the Pakistani intelligence and are considered force multipliers of the Pakistani coercive tactics against India and the west.
While China has justified placing hurdles in listing of known Pak terrorists and terror group by saying it is an Indo-Pak issue, fact is that Beijing connived with Islamabad to get innocent Indians working in Afghanistan designated as global terrorists by the same 1267 committee. All such attempts were blocked by India's close allies US and France.
By designating Makki as a global terrorist and restricting his foreign travel, the LeT will face a crunch in collecting terror funds in the name of Islam from the Middle-East and in the name of flood relief. Lashkar terrorist group professes Salafi Islamic ideology and has close links with other Salafi outfits in the Middle-East like Muslim Brotherhood and other radical outfits in the region.