Wouldn't comment: Rishi Sunak sidesteps query on this Prince Harry claim
Jan 06, 2023 08:07 PM IST
Rishi Sunak On Prince Harry Memoir: Rishi Sunak said, "I wouldn't comment on matters to do with the royal family."
UK prime minister Rishi Sunak declined to comment after Prince Harry claimed to have killed 25 people as a helicopter pilot in Afghanistan. Asked if such a claim was correct, Rishi Sunak said, "I wouldn't comment on matters to do with the royal family."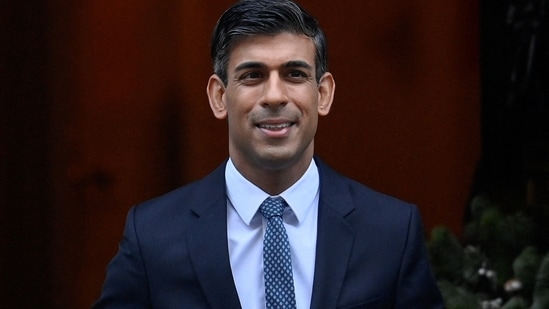 "I would just say I am enormously grateful to our armed forces for the incredible job they do in keeping us all safe. We're all very fortunate for their service," he added.
Read more: Princess Diana's 'maths was off': Why Prince Harry said this
Following Prince Harry's claim, a senior Taliban leader said that the people he killed in Afghanistan were "not chess pieces, they were humans".
In the memoir, Prince Harry reportedly claimed that he killed 25 Taliban fighters, following which Anas Haqqani tweeted, "Mr. Harry! The ones you killed were not chess pieces, they were humans; they had families who were waiting for their return."
"Among the killers of Afghans, not many have your decency to reveal their conscience and confess to their war crimes," Anas Haqqani said.
Read more: Prince Harry claims brother William was 'tormented' over King Charles' affair
A former senior army officer told Sky News that Prince Harry's comments about killing Taliban fighters were "ill-judged". Colonel Richard Kemp, who took command of British forces in Afghanistan in 2003 before his retirement, said that Prince Harry's suggestion that British soldiers are trained to see their enemies as "less than human" was dangerous.
"I think they're probably ill-judged for two reasons. One is his suggestion that he killed 25 people will have reincited those people who wish him harm" Colonel Richard Kemp said.