'Trump has no comment': White House faces heat over Kansas shooting
Updated on Feb 27, 2017 08:11 AM IST
Questions are being raised about why the shooting has not been a bigger news story and why Donald Trump's administration has remained relatively silent on the murder of Srinivas Kuchibhotla.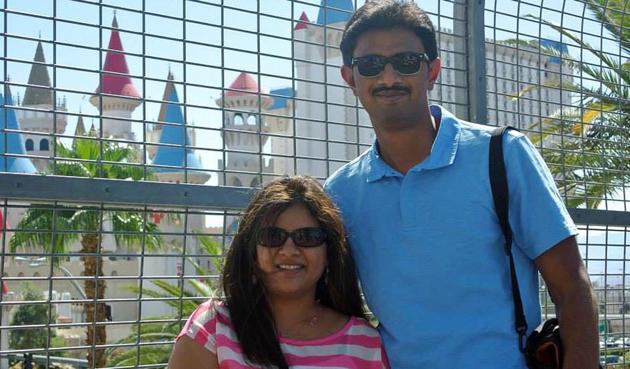 Hindustan Times, Washington |
Yashwant Raj
As Srinivas Kuchibhotla's family tries to deal with the young aviation engineer's cold-blooded murder by a hate-driven shooter, questions are being raised about the lack of attention it has received from the White House, especially in comparison to similar circumstances in the past.
Questions are also being raised about why the shooting has not been a bigger news story, given the charged atmosphere of surging social tensions fuelled in part by the Donald Trump administration's stalled attempts to curtail visits by foreigners from parts of the world it deems a security risk to the United States.
Adam Purinton, the shooter, had mistaken Kuchibhotla and Alok Madasani, a colleague from Garmin, a GPS technology major, for people from the Muslim-majority Middle East, telling them to "get out of my country" before opening fire on them and another patron at a suburban bar in Olathe, Kansas, on Wednesday.
There was no comment or reaction from the White House until Friday, when the shooting was raised at the daily briefing, and only to dismiss suggestions, as had been made by many, that the president's rhetoric may have been responsible for it. "Any loss of life is tragic," said press secretary Sean Spicer, "but I'm not going to get into, like, that kind of -- to suggest that there's any correlation (to the president' rhetoric) I think is a bit absurd."
If it seemed more like a clarification than a condemnation, it was. "Once upon a time, presidents like Obama or Bush would've spoken out against this hate crime today," Jon Favreau, President Barack Obama's speechwriter for most of his first term, tweeted, adding, "Trump yelled about the media and FBI."
Trump was indeed immersed then in a fierce fight with that part of the news media he doesn't like and with the FBI.
"Michelle and I were deeply saddened to learn of the shooting that tragically took so many lives in Wisconsin," Obama had said in a statement after the killing of six people at a gurudwara in Wisconsin in 2013. "As we mourn this loss which took place at a house of worship, we are reminded how much our country has been enriched by Sikhs, who are a part of our broader American family."
But the White House has generally been seen as silent on the Kansas shooting."The President could say 'Don't shoot innocent brown people. It's wrong'," Kumail Nanjiani, a Pakistani-American comic who plays a techie in HBO TV series Silicon Valley, tweeted. "And he would save lives. But he won't. & that doesn't surprise us."
And Max Boot, a senior fellow at the Council for Foreign Relations, a think tank, suggested the president tends to take a motivated position on such issues. "Of course President Trump has no comment. He only comments when the perpetrators are Muslim," Boot tweeted on Saturday.
US media has also come under some scrutiny for being less nimble on the story as well, will allegations ranging from racially motivated to just plain dismay. "This is an act of domestic terror by a former military officer," Pawan Dhingra of Tufts University told Hindustan Times, adding, "It should be much more covered. The shootings and killing would be getting much more attention if the shooter was a self-described Muslim or if it happened in midtown Manhattan. The lack of coverage suggests the normalization of such terror and distrust of Muslim, Arab, and South Asian Americans."
Peter Daou, who described himself as an adviser to Hillary Clinton's 2008 presidential campaign, wrote on Twitter, "If the news media really wanted to be fair, they would give this as much attention as they do attacks with white victims."
And Jonathan M Katz, a freelance journalist, said in a post he was "confused about why this isn't a bigger story in America right now, and why Ian Grillot hasn't become a household name." Grillot, was shot when he tried to stop Purinton. And he is a hero in India, and possibly a household name.