Trump's goof-up over US Virgin Islands: What does it mean to be an unincorporated American territory?
Oct 14, 2017 04:42 PM IST
US President Donald Trump has made another gaffe by saying he spoke with the President of the Virgin Islands - a post he holds.
President Donald Trump goofed up on Friday, saying he had spoken to the 'President' of the US Virgin Islands, a post he holds.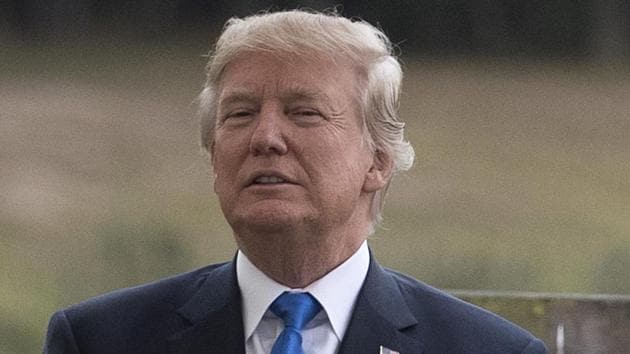 Trump was referring to the governor of the US Virgin Islands, an unincorporated American territory. What does that mean? Read on:
US Virgin Islands is one of the five inhabited American territories; the others are: Puerto Rico, American Samoa, Guam and the Northern Mariana Islands.
People of these territories -- except some in American Samoa -- are US citizens. The US Supreme Court last year refused to modify a ruling by a lower court that preserved American Samoa's status as the only overseas US territory without birthright citizenship. People from the about 55,000 American Samoans can claim citizenship if, at birth, they had a parent who was a citizen.
The people in these territories pay federal taxes such as social security and Medicare – but not federal income tax — and can freely travel within the US, according to an NPR report. "Much like states in the US, the territories also have their own governments and elect their own governors," it says.
The territories do not have a vote in the Congress. They send a delegate each and have powers of a representative except voting rights.
According to the US Office of Insular Affairs, an unincorporated territory is an insular area in which the Congress has determined that only selected parts of the Constitution apply.
There are 13 unincorporated US territories. Other than the five inhabited territories, the regions are: Navassa Island, Baker Island, Howland Island, Jarvis Island, Johnston Atoll, Kingman Reef, Midway Atoll and Wake Atoll.
One US territory, Palmyra Atoll, is incorporated, with the US Congress applying the full corpus of the Constitution as it applies in the states. "Incorporation is interpreted as a perpetual state. Once incorporated, the territory can no longer be de-incorporated," the US Department of the Interior says.
"Exciting news! Hindustan Times is now on WhatsApp Channels
Subscribe today by clicking the link and stay updated with the latest news!"
Click here!
Get Latest
World News
along with
Latest News
from
India
at Hindustan Times.