What happens to your digital remains after you die?
Updated on Apr 19, 2018 07:57 PM IST
Internet activity lives on long after a person dies and firms such as Facebook and experimental start-ups have sought to monetise this content by allowing people to socialise with the dead online.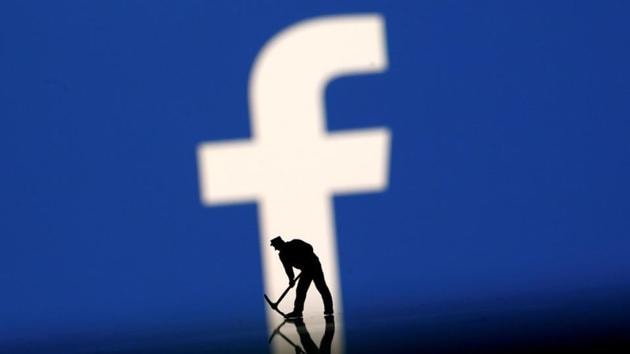 Your internet activity – commonly referred to as "digital remains" – should be treated with the same care and respect as physical remains by using guidelines for human remains at archaeological exhibitions, according to new research at the University of Oxford.
Such internet activity lives on long after a person dies and firms such as Facebook and experimental start-ups have sought to monetise this content by allowing people to socialise with the dead online, via live stream funerals, online memorial pages and even chat bots that use people's social media footprints to act as online ghosts.
"As a result, the digital afterlife industry (DAI) has become big business. However, in recent years the boundaries around acceptable afterlife activity and grief exploitation have become increasingly blurry," the university said in a statement on the research published in the journal Nature.
So far, there has been little effort to build frameworks that ensure ethical usage of internet activity for commercial purposes.
But the study from the Oxford Internet Institute (OII) suggests the guidelines used to manage human remains at archaeological exhibitions could be used as a framework to regulate the growing DAI industry, and make the commercial use of digital remains more ethical.
The study by Luciano Floridi, professor of philosophy and ethics of information, and OII researcher Carl Öhman advises that online remains should be viewed as an extension of the human body, and treated with the same level of care and respect, rather than being manipulated for commercial gain.
The paper suggested that regulation is the best way to achieve this and highlighted the frameworks used to regulate commercial use of organic human remains as a good model to build on.
A document of particular interest is the International Council of Museums (ICOM) Code of Professional Ethics. The text cautions that human remains must be handled in accordance with their inviolable "human dignity".
Central to this concept is the fact that it applies regardless of whether the patient is aware or not – to individuals and groups alike. The code explicitly states that human dignity requires that digital remains be seen as the informational corpses of the dead and regarded as having inherent value. They, therefore, must not be used solely for commercial gains such as profit.
Öhman said: "Much like digital remains, archaeological and medical exhibit objects such as bones and organic body parts are both displayed for the living to consume and difficult to allocate to a specific owner. As exhibits have become increasingly digitalised and made available online, the ethical concerns of the field appear to be increasingly merging with those of the digital afterlife industry.
"The fact that these frameworks have proved effective is heartening and suggests that they could also be used in the same way for the DAI."
Adopting a similar regulatory approach for the DAI would clarify the relationship between dead individuals and the firms holding or displaying their data.
Floridi added: "Human remains are not meant to be consumed by the morbidly curious. Regardless of whether they are the sole legal owner of the deceased's data – and irrespective of whether the opinion of their next of kin, with regulation, DAI firms would have to abide by certain conventions, such as, preventing hate speech and the commercial exploitation of memorialised profiles."
Under these regulations, firms will be required to, at the very least, guarantee that consumers are informed on how their data may be used or displayed in the event of their death.
Close Story
Personalise your news feed. Follow trending topics