More than 30 million Chinese men could remain single: Statistics
A skewed male-female ratio will leave more than 30 million Chinese men single, official statistics have revealed.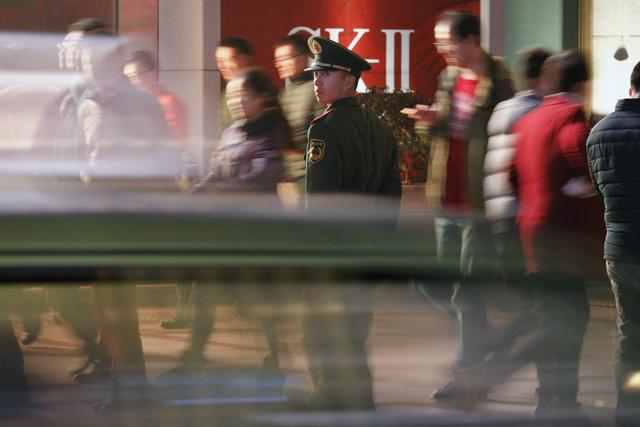 Updated on Jan 21, 2016 04:54 PM IST
Hindustan Times |
, Beijing
Sutirtho Patranobis
A skewed male-female ratio will leave more than 30 million Chinese men single, official statistics have revealed, adding to the existing problems of a shrinking workforce and an ageing population caused to a large extent by restrictive population policies.
The gender gap has fallen in China over the past few years, but it continues to be among the worst performing countries in the world.
Analysis of the data collected by the National Bureau of Statistics (NBS) showed that though the "...ratio of male to female births in China has decreased for seven years in a row, but it is still likely that more than 30 million males will have to stay single".
"In the past two decades, the country's sex ratio at birth has remained above 115, the most imbalanced in the world," the bureau said.
The population data for 2015, made public by the NBS on Thursday, was not promising, state media said.
"In 2015, the population on the Chinese mainland topped 1.37 billion, 704.14 million of which were male and 670.48 million female -- a gender gap of 33.66 million. The overall sex ratio of the population was 105.02, and the sex ratio at birth was 113.51," the media reported.
China remains the world's most populous country, with India in second place.
Overall, despite the partial loosening of the one-child policy last year, China saw a decline in births. The two-children policy was made applicable across the country from January 1.
The report said China had 16.55 million babies born last year, 320,000 fewer than in 2014. China began to allow couples with one partner being an only child to have a second child in late 2013, which initially made 11 million couples eligible.
Overall, about 90 million Chinese couples have become eligible to have a second child under the policy.
China changed the one-child policy to change the population graph in the long run.
"It is predicted that 580,000 extra babies will be born in Beijing between 2017 and 2021, which will bring the total number of births between 2017 and 2021 in Beijing to 300,000 annually on average," an earlier report had estimated.
But whether that aim will be fulfilled remains uncertain.
"However, as many couples are unwilling to have more children due to financial concerns, the potential of the policy to balance the country's sex ratio remains uncertain," the state media reported.
Close Story
Personalise your news feed. Follow trending topics