JeM's Azhar lives freely in Pakistan, govt never detained him: Report
Updated on Apr 26, 2016 10:36 AM IST
Militant leader's Jaish-e-Mohammed group is consolidating its presence in Punjab province: Wall Street Journal.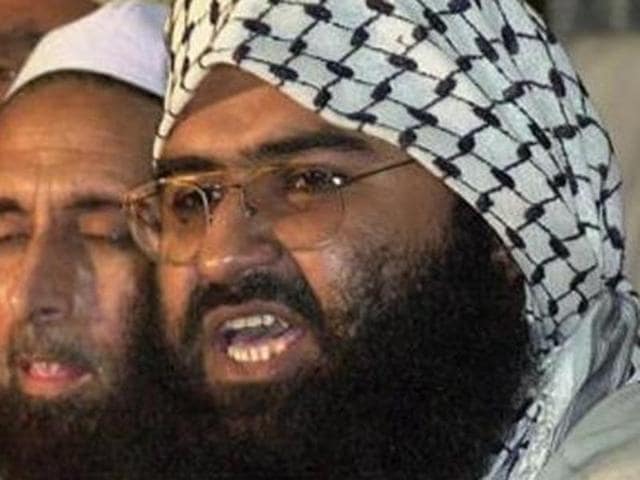 Jaish-e-Mohammed chief Masood Azhar wasn't detained after the Pathankot attack in India and his banned group was consolidating its presence in Pakistan's Punjab province by building more centres, a media report said on Monday.
Soon after the January 2 strike on the Pathankot airbase in Punjab, Pakistani officials had said Azhar, who is believed to have masterminded the cross-border assault, was placed in "protective custody". However, a senior unnamed Pakistani security official told The Wall Street Journal that he wasn't detained but was "within reach, if needed".
The report in the Journal said there were few signs in Bahawalpur, the JeM's stronghold in southern Punjab, that the group was being targeted by security forces in a drive launched against militant groups after a suicide bomber killed more than 70 people in Lahore on Easter Sunday.
The JeM, with ties to al Qaeda, continues to "operate openly at its base" in Bahawalpur, a city of 600,000 that also is the headquarters of the Pakistan army's XXXI Corps.
A "bearded gunman lounged by the entrance of Jaish-e-Mohammad's four-storey compound downtown, which also houses an affiliated seminary. Residents and a member of the group said there hadn't been any crackdown – even after India accused Jaish of being behind" the Pathankot attack, the report said.
"Outside town, an even bigger Jaish installation is under construction, spread over at least 10 acres just off a highway. A new madrassa, crowned with white domes, loomed over the surrounding farmland," it said.
"We don't hide who we are. We are a jihadist group," said a cleric affiliated to JeM. The cleric said his group opposed attacks in Pakistan. "We carry out attacks against the infidel in their country," he said.
A sign outside the JeM complex in central Bahawalpur says it houses a madrassa "under the guidance" of Azhar, who has written a four-volume treatise on jihad. Another of his books — Forty Diseases of the Jews — says there is a global alliance of the enemies of Islam, including Israel, India and the US.
"Operations are only against those that shoot the police or army," Riaz Husain Pirzada, minister of federal-provincial coordination and the MP from Bahawalpur told the Journal.
"The breeding grounds remain, the madrassas are still being financed," said Pirzada, whose father was assassinated by Sunni Muslim jihadis who target the Shia minority.
An unnamed retired senior security official said members of "domestically focused militant groups in (Punjab) are taking shelter with Jaish and Lashkar-e-Taiba" to escape counter-terrorism operations.
A Western diplomat said "while there seems to be an increasing recognition that the India-focused groups – Lashkar-e-Taiba and Jaish-e-Mohammad – represent real risks to Pakistan itself, it is not clear that anyone has settled on whether or how to address them".
India blames the JeM for the Pathankot attack that left seven security personnel dead and has provided Pakistan leads connecting the militant group to the assault. A Pakistan joint investigation team recently visited India to gather evidence.
New Delhi also protested when Beijing, a close ally of Islamabad, blocked India's bid to sanction Azhar at the UN security council.
Read: Pak foreign secy to visit Delhi, bilateral talks set to be revived
Personalise your news feed. Follow trending topics