Actor Rick Hoffman, who plays the cute character of Luis Litt in American legal drama Suits, has said he doesn't like mud-baths and is allergic to cats! Litt, the character on the legal drama, loves mud-baths and is very passionate about cats.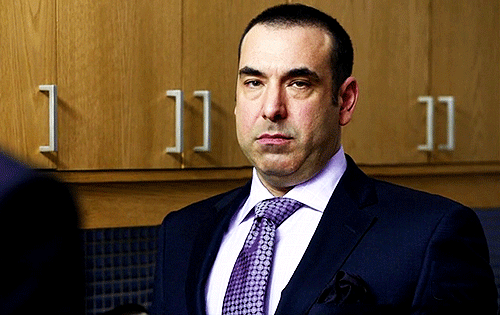 "I do not like mud baths at all. To add to that, unlike Louis, I'm deathly allergic to cats and am a die-hard New York sports fan. As for what rejuvenates me - deep tissue massages. I am addicted to massages," Hoffman said.
Meanwhile, the actor is all geared up for the upcoming season of Suits, currently being aired on Comedy Central. Hoffman plays the popular role of lawyer Louis Litt on the drama Suits.
Read: What to expect from Suits season 6
Suits chronicles the lives of talented college dropout Mike Ross (Patrick J Adams) who initially works as a law associate for Harvey Specter (Gabriel Macht) despite never actually attending law school.
"I honestly haven't (watched Bollywood films), but have heard that they're great and, of course, I'd love to be a part of an Indian movie one day," Hoffman said.
Will Harvey be able to protect Mike from the outside?

Find out in next week's all-new episode of #Suits. pic.twitter.com/eJxZOUfNAI

— Suits (@Suits_USA) July 23, 2016
Hoffman's character swings between jealous, highly suspicious and snobbish and has a rivalry with their law firm's top-notch lawyer, Specter.
During the season five finale, it was shown that Mike turned himself in for a two-year prison sentence for faking to be a lawyer, thus causing trouble in the law firm.
When Louis forced Mike to join him for a mud bath.
Read: Harvey Spector's treat for Indian fans
Hoffman, 46, said his character will now be on his toes after the events on the series. "He'll be quite intense about it and if anyone eats, sleeps, breathes the firm, it's Louis. He's very loyal to the firm, so you can only imagine what his blood pressure is like at the moment - he'll be quite excitable."
The actor also said fans "shouldn't put their expectations too high" with regards to his on and off love-track with Shiela.
Follow @htshowbiz for more