India should recalibrate ties with West Asian powers
Feb 10, 2016 01:42 AM IST
PM Narendra Modi should tour Islamic capitals to recalibrate ties with Iran and Sunni powers in West Asia.
Since July 14, when the P5+1 (five permanent members of the UNSC and Germany) agreed with Iran a Joint Comprehensive Plan of Action (JCPOA) for its nuclear programme, its economic and strategic implications have been debated. On January 16, following certification by the International Atomic Energy Agency (IAEA), lifting of Iranian sanctions commenced. In anticipation, global players in oil and gas gathered for the Teheran summit in November.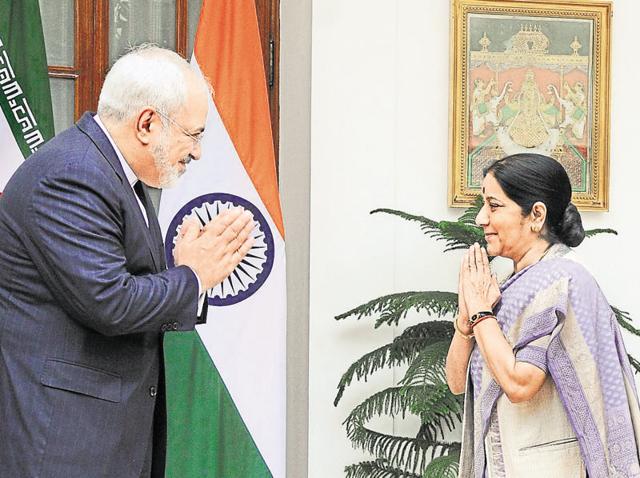 Former US secretary of state Henry Kissinger provocatively enquired whether Iran was a country or a cause. It is perhaps both; its Achaemenid Empire (550-330 BC) stretched from India's borders to the Mediterranean. The Safavids (1501-1722), who declared Shiism as the state religion, preceding Ayatollah Khomeini, were contemporaries of the Mughals in India and the Ottomans in Turkey. Iran, exploited by colonial powers in the 19th and 20th centuries, has inherited its anti-West orientation. The 1979 Islamic Revolution was born of this and the United States' Cold War security doctrines.
The George W Bush presidency's 2003 Iraq intervention strategically liberated Iran, ushering in Shia majority rule in Iraq and strategic convergence between the two hydrocarbon giants. A Shia crescent connects Iran-Iraq to Syria's Assad regime and the Lebanese Hezbollah. From this quagmire of realigned domestic and external forces rose the Islamic State (IS). The US re-calibration of its West Asia policy results from the realisation that Iran was critical to containing the IS. Thus Washington transitioned from threatening the use of force and seeking the roll-back of Tehran's nuclear programme to now merely capping the number of centrifuges, dismantling the Arak heavy-water reactor's core and dispersing enriched uranium stock. For 10 years, the International Atomic Energy Agency is to monitor the nuclear programme to stymie any break-out to weaponisation. However, by making its GCC Sunni allies insecure, the US has, at least in the short run, increased the Sunni-Shia contestation.
India-Iran ties will be impacted, as in the past, by this geostrategic shift. During the Cold War a nadir was when Iran, Pakistan's treaty ally, militarily helped it during the India-Pakistan war.
Post-1979, India tried, during the Iran-Iraq war, even-handedness though tilting towards secular Iraq. The closest strategic convergence came to counter the Taliban in Afghanistan. Prime Minister Atal Bihari Vajpayee and President Mohammad Khatami in 2001 and 2003, exchanged visits and adopted the Tehran and Delhi declarations. But post-2003, while the US pressured Iran to abandon its clandestine nuclear programme, it cleared India's path to civil nuclear commerce.
Despite a commitment for annual visits at the heads of government/state level, in 10 years as PM, Manmohan Singh went to Iran only in 2012, mainly for the non-aligned summit. Iranians, known to nurse grouses, are unlikely to forget India's vote against them at the IAEA and the arm's length dealings that Iran would attribute to US pressure. Iran would, of course, ignore its own past depredations, including Nadir Shah's pillage of Delhi and the Mughal treasury in March 1739.
It is this reality that will condition India-Iran relations. China usurped the space vacated by Europe and India, once the sanctions kicked in. India-Iran annual trade was $6 billion in 2006, rising to $12.88 billion in 2008 and stabilising later around $15 billion. Contrariwise, Indian refined products export rose from $337 million in 2005 to almost $1 billion in 2008, dropping sharply post sanctions.
Iran holds over 50 million barrels of crude oil in tankers off its coast and proposes boosting production by 500,000 barrels per day. For foreign companies the problem traditionally has been two-fold: the Iranian constitution forbids transfer of ownership of natural resources and Iran tends to mix commercial and strategic considerations. Tehran is rectifying the former by a new Iran Petroleum Contract, replacing the old system where after a find the prospector had to relinquish ownership to the Iranian national oil company.
The latter is unlikely to change, as the Revolutionary Guards are now in the oil and gas business, and using the profits for supporting external allies, while Iran and Saudi Arabia vie for leadership in the region and the Islamic world. Partner countries will be chosen for perceived help during the sanctions period, or those willing to share dual use technologies, skirting the red-lines of UN resolutions or the JCPOA. The next oil and gas summit is in London. But global players have suspended investment of $380 billion in new projects. Also gas prices have been falling with US shale creating supply pressures. This uncertain business environment may not encourage companies to queue up at Iran's door. However, due to Iran's keenness on Western technology and past Chinese and Russian support in the face US pressure, India has an uphill task.
Afghanistan was in the 1990s the point of India-Iran strategic convergence to counter the Pakistan-Taliban nexus. However, today Iran's focus is on the IS and West Asia.
Since 2001, it has maintained links with the Taliban, as the US was their common enemy as the IS is now. Iran was already complicating the Chabahar project implementation. It also declared that the Iran-Pakistan-India natural gas pipeline was now terminating in Pakistan, with the possibility of an extension to China. India has always struggled to balance its trade as Iran has considerable indigenous production capability and a rather loose intellectual property regime.
India needs to reassess ties with Iran dispassionately, as Iran today has different imperatives. India too is invested in the GCC nations and the Sunni powers. In any case the oil and gas markets have been revolutionised by shale gas and renewable energy. The world may already be in a post-OPEC era. Iran's old cards are also considerably devalued. The time is ripe for Prime Minister Narendra Modi to undertake, like Chinese President Xi Jinping, a brave tour across major Islamic capitals —Riyadh, Cairo, Ankara and Tehran — to craft India's 21st century strategy towards West Asia, as traditional policy dictums are invalid.
KC Singh, former ambassador to Iran, is a strategic affairs commentator. The views expressed are personal.