JAM+Digital India=Better financial inclusion for India's marginalised
Arvind Gupta/Krishnan Dharmarajan
Nov 28, 2015 01:40 AM IST
India's marginal citizens now appear to be at the centre-stage of things, even in newer areas of technology and financial innovation.
India's marginal citizens now appear to be at the centre-stage of things, even in newer areas of technology and financial innovation. This is largely because of #DigitalIndia and the vision behind this programme — the empowerment of a billion Indians, most of whom live in villages across the country.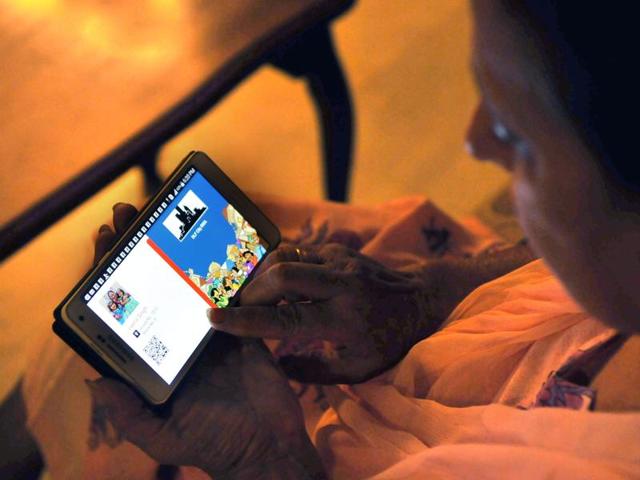 The real push has come from combining the Jan Dhan accounts, the Aadhaar identity infrastructure and the spread of mobile phones. Together, this new vehicle for government reforms now seems to have caught the imagination of policymakers, RBI, researchers and technology innovators. At a recent discussion on Jan Dhan-Aadhaar-Mobile (JAM), participants spoke of how financial technology could use these 3 pillars in the service of the poor and excluded.
The winning combination of JAM with Digital India has kick-started a major disruption in banking, payments and the like, as never before. All this will hopefully unveil the promised revolution of a less-cash society, financial inclusion and a savings culture which can be beneficial for the economy.
For a start, a bank account for every household is a means of pulling each one of the excluded families into the financial mainstream. On the one hand are the 99.7% households that the bank accounts have already reached. On the other, a regulatory innovation has now unleashed 11 new payments banks to reach out to the people. Interestingly, licences have been given to entities which have built viable business models based on small-value transactions.
Coupled with the payments bridge that links each Aadhaar number with a bank account, an effective channel is fast emerging to route intended benefits to the poor and make many of these small accounts viable. Importantly, more firepower has been added to the inclusion drive as well by the move to grant licences to a set of small finance banks, which by virtue of their licensing conditions are required to focus on the under-banked and poor. The new connectivity solutions and smartphones will allow more and more people to carry a 24/7 bank in their pocket in the near future. With over 65%of the population under the age of 35, we have the right demographic profile to adopt this technology-driven change.
A growing number of IT-driven governance systems are set to deliver benefits in cash and kind in a manner that will at once cut down the leakages and put more disposable income in the hands of the poor.
Banks and regulators must adopt consumer-friendly practices and schemes to encourage a less-cash ecosystem. It is outdated thinking to flag tax payers making credit card purchases of Rs 2,00,000 per year for potential scrutiny; this should instead give way to tax breaks for those who spend a substantial portion of their income in cashless transactions. A small change in mindset can bring significant transparency in monetary transactions and yield benefits that could go beyond mere efficiency gains.
Arvind Gupta is a digital entrepreneur, Eisenhower Fellow for Innovation and heads the BJP's technology cell , Krishnan Dharmarajan is executive director at the Centre for Digital Financial Inclusion. The views expressed are personal.
Exciting news! Mint is now on WhatsApp Channels
Subscribe today by clicking the link and stay updated with the latest financial insights!
Click here!