Jharkhand mob lynching shows colonial forms of violence flourish in modern India
Updated on Jun 27, 2017 05:51 PM IST
Grisly scenes of violence are captured through cameras and demonstrated as extra-judicial punitive measures against the so-called transgressors. Such techniques provoke, mobilise and inflame the passions of the mass audience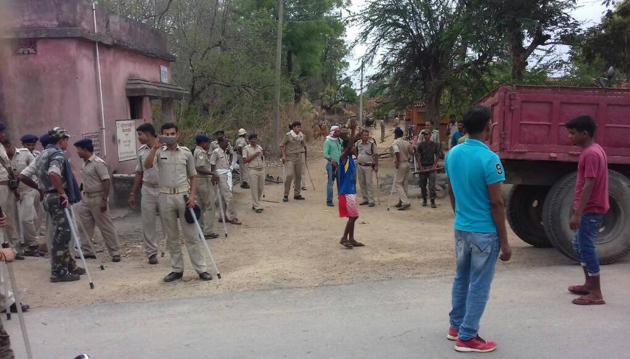 The recent lynchings in Jharkhand unfold a relentless script of mob violence in our country. Such brutal manifestation of violence has now become a public spectacle internalised and normalised in the narrative of the modern nation. Media reports show horrific visuals of blood-soaked and mutilated bodies of human beings. One remembers with horror the lynched bodies of two Muslim cattle traders found hanging from a tree in Latehar in Jharkhand last year. Swarming armed perpetrators chasing helpless, unknown individuals are recurrent images that craft the new language and pattern of violence.
How might we make of these forms of senseless violence? Public attacks on marginalised groups, especially Muslims, Dalits, Adivasis, Christians, women and other oppressed groups, testify to the ways violence has entered the private, public and local spaces in our country. Violence is now a language of political and ideological assertion for domination and control over people, who are suddenly caught unawares by angry mobs.
Some may argue that these attacks happened in the past too. Whipping and flogging were routine aspects of colonial violence that demonstrated imperial power. During the mutiny-rebellion of 1857, mutilated bodies of Indian rebels were hung from trees as spectacles for public consumption. The Jallianwala Bagh massacre of 1919 is another instance of brutal colonial violence when General Dyer ordered his troops to fire upon approximately 20, 000 unarmed people. This was followed by Dyer's infamous 'crawling order' and the creation of a 'crawling lane' in Amritsar where no Indian was allowed to walk the street. The report of the Congress Committee observed, 'the process consisted in persons laying flat on their bellies and crawling exactly like reptiles.' In 1947, at the time of Partition, human bodies became sites of lynching and collective violence, women and children being the worst victims. Like in the present times, lynching in all these instances is synonymous with humiliation, violation and destruction of human bodies.
In many ways, colonial forms of violence have continued to flourish in modern India. After independence, however, a new script of violence has been written. Since the 1980s, violence escalated amid processes of secularisation and economic development. Closer to our public memory are, in the words of Ashis Nandy, the 'secular riots' of 1984 openly organised and promoted by Congress cadres. The angry mobs carrying voters' lists celebrated public lynching and burning on the streets. Indeed, the modern languages of Hindutva nationalism and statist secularism, as Nandy argues, have converged at different points to find political expression in violence. It is in this sense, mob violence has acquired a new legitimacy, sanction and political meaning.
Incidents of lynching in Dadri, Alwar and Jharkhand demonstrate the extent of symbolic and celebratory forms of violence in everyday lives. These are aggressively linked to modern technologies, modes of communication and institutions of the State — police, judiciary and bureaucracy. Smartphones are used to spread rumours about cow-slaughter and to circulate incendiary motifs, images and symbols. A new form of primeval propaganda is manufactured to forge a collective, homogenous, standardised majoritarian identity devoid of plurality and fluidity. The grisly scenes of violence are captured through cameras and demonstrated as extra-judicial punitive measures against the so-called transgressors, who are helpless and innocent victims. Such scientific techniques provoke, mobilise and inflame the passions of the mass audience. The public exhibition of retribution and punishment is the primary message of such violence.
The widening web of violence has become localised through local networks, but it openly coheres with larger national interests and political outfits. Local vigilante groups, which also include non-State actors, have become active participants in perpetrating vigilante justice and asserting their muscle power through extortion and intimidation. Backed by militant Hindu nationalist outfits, they perpetrate mob violence on vulnerable individuals and communities with impunity. Human beings are dehumanised in the process of lynching.
There is a numbness to the response of the public audience. Often, perpetrators of violence are not seen as aggressors, and victims are viewed as non-victims. In the cacophony of hate, anger, savagery, political and intellectual debates, justice eludes. The recent lynchings show the complexity and pattern of the violence-laden situation. The category of the 'other' is now uncertain and shifting. The modern state remains absolutely mute. A complicit spectator of the spectacle.
Nonica Datta is Associate Professor, Centre for Historical Studies, Jawaharlal Nehru University
The views expressed are personal