Medical education gets a lifeline
Published on May 29, 2016 12:50 AM IST
Medical students, trained mostly in highly specialised urban tertiary care environments and using their internship period to prepare for multiple post-graduate entrance examinations across the country, emerge unsuited for managing common medical conditions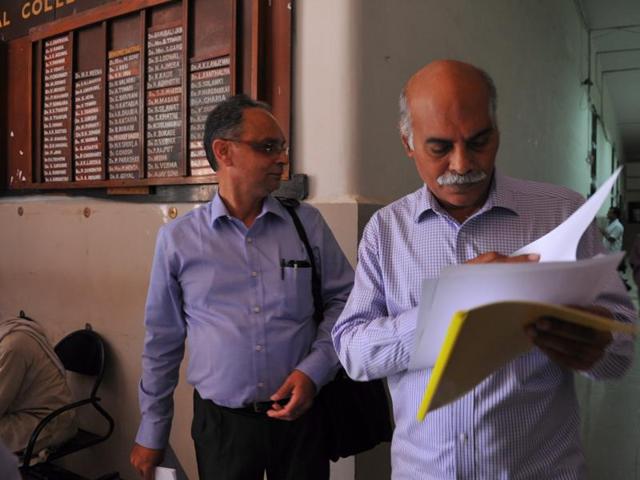 "The Supreme Court is cleaning up the BCCI. Why doesn't it do the same with MCI, whose reform is far more needed for the good of the country?" This was my public lament a year ago. Recently, within the space of a week, the Supreme Court has struck three powerful blows against vested interests to rescue medical education from the morass it had fallen into.
First, the court permitted the conduct of the National Eligibility Entrance Examination (NEET) as a common test for all students aspiring for selection to medical undergraduate or postgraduate courses. This was against opposition from private medical colleges, which wanted to conduct their own examinations. Though the Union government later promulgated an ordinance to defer the NEET by a year to permit examining systems and students to prepare for change, both undergraduate and postgraduate admissions will be through the NEET from 2017.
READ: SC refuses to stay NEET ordinance, says it will create confusion
Then the court declared the practice of private professional colleges charging capitation fee illegal. It affirmed that education was 'not a business' and must be conducted as a not-for-profit activity. This not only upholds the sanctity of education as a non-commercial social enterprise but strikes at a pernicious practice that is at the root of mercenary practices by many doctors. Paying huge capitation fees for entering medical colleges, both at the undergraduate and post graduate levels, creates a huge compulsion for the young graduates to recover that money as quickly as possible when they start their clinical practice.
In the most impactful move of all, the court has dissolved the discredited Medical Council of India (MCI) as it is currently constituted and called on the government to come up with legislation to replace it. This follows the trenchant criticism that the Parliamentary Committee on Health recently directed at the MCI. When two pillars of our democracy independently call for scrapping the MCI, the gravity of the situation is obvious.
READl NEET will 'destroy' careers, bring Act to bypass SC: DMK MP
Medical education, over the past several years, has failed to produce doctors needed for providing appropriate, accessible and affordable health services across India. The maldistribution of medical colleges — with concentration in four southern states and Maharashtra and severe paucity in other regions — resulted in a very low doctor-to-population ratio in several states. While faulty government investment patterns are partly to blame for this, the archaic rules that the MCI set for recognising new colleges was also a major roadblock for setting up the much-needed medical colleges in resource-constrained regions.
Medical students, trained mostly in highly specialised urban tertiary care environments and using their internship period to prepare for multiple post-graduate entrance examinations across the country, emerge unsuited for managing common medical conditions. They are unable to cope with the unfamiliar environment of rural or even district hospitals. Lack of education in humanities limits their social perspective and fails to instill care, concern, courtesy and compassion as the core behavioral traits of young doctors. The multi-disciplinary thinking and health system connectivity are also missing in their education. In a highly depersonalised clinical environment, the missing Es of medical education are epidemiology, economics, ethics, empathy and engagement with communities. Primary health care suffers most because family doctors have not been nurtured, leaving the field open to unqualified practitioners to take over the role of the close and comforting caregiver.
READ: Doc issues 'false' certificates for Rs 2000 each in bulk to PU students
An independent body of persons with unimpeachable integrity must resurrect and reshape medical education, even if nominated by the government. Apart from medical and public health experts, it must bring perspectives from social sciences, law, economics, management, and information technology. To facilitate inter-professional education ( such as training nurse practitioners or nurse anesthetists or mental health counsellors), an overarching coordination council must be formed to link medical, dental, nursing, public health and allied health professional education. Elected national and state medical councils, revived after a clean-up of the flawed electoral system, should be mandated only to maintain live professional registers and monitor ethical standards. Even as the new body sets out to transform medical education, it should not fall prey to elitism and restrict the production of competent basic doctors sorely needed by the health system in many states of India.
K Srinath Reddy is president, Public Health Foundation of India
The views expressed are personal