NDTV India ban: There's a rise in number of cases where media is the target
Updated on Nov 04, 2016 11:06 PM IST
Last year at least 21 cases of censorship were reported against broadcast and print media. Reporters without Borders has ranked India a lowly 133 out of 180 countries, stating that "journalists and bloggers are attacked and anathematized by various religious groups that are quick to take offence"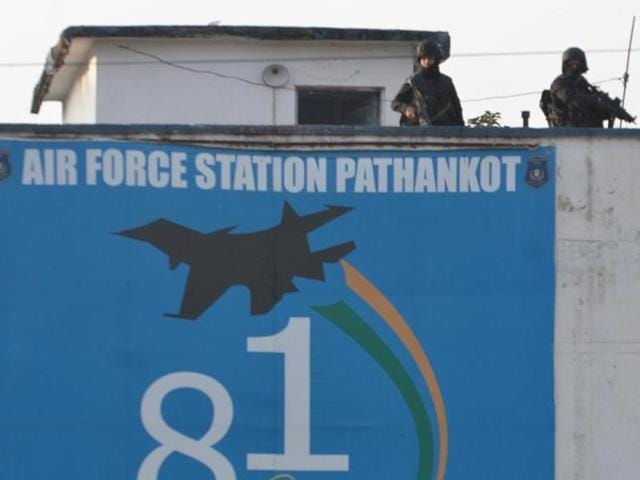 Exactly a day after Prime Minister Narendra Modi advocated vigilance against a recurrence of the Emergency, this is exactly what his government is getting charged with — by NDTV India in a press release last night, and the Editors Guild of India. The Editors Guild of India represents both magazine and print editors. The government orders to shut down NDTV India for a day for allegedly airing "strategically sensitive information" comes on the back of an increase in attacks on the media.
Read | NDTV India ban: Not the first time a channel has been taken off air
Last year, according to a report on "Free Speech in India" by the media watch dog The Hoot, at least 21 cases of censorship were reported including in the broadcast and print media. Additionally 81 cases of defamation, 26 cases of sedition and eight cases of surveillance against journalists were reported against the creative community. The Hoot also reports that in the first four months of this year something like 22 cases of attacks against journalists were reported. The bulk of the cases are in the states of Uttar Pradesh, Tamil Nadu and Chhattisgarh, where civil society activists, lawyers, intellectuals and journalists have been hauled up for allegedly siding with the Maoists. The Maoists, on the other hand, accuse them of being police informers. In the case of Tamil Nadu, at least 55 cases had been slapped on people who were found to be speculating about the health of chief minister J Jayalalithaa.
Read | Editors Guild of India condemns govt's order to block NDTV India for a day
Of all places, the worst remains the Kashmir valley, which has been on the boil for the last few months. Reporters mostly located in the Valley are hopelessly trapped by being forced to toe the "nationalist" line dictated from New Delhi or Mumbai. Recently, a TV journalist belonging to a leading Hindi news network resigned in disgust after his boss asked him to allegedly file a fake report of a relationship between Burhan Wani and his girlfriend. The worst part is that the Kashmiri media feels that outfits like the Editors Guild of India don't lend their heft to their very just cause, which often involves just reporting facts. The local media is critical to information dissemination given the fact that mobile and Internet is often shut down in the event of a local unrest.
Finally, in far flung areas like Chhattisgarh and Jharkhand bureaus have been disbanded, and stringers are hired to collect information. As an Editors Guild report cited, "'Newspapers and other media houses are appointing journalists as stringers in remote areas without any formalities. So when the question of identity arises, the government conveniently denies that someone is a journalist attached to them. Media houses also disown them because they see them as a liability beyond a point."
Read | Police constable abducted by Maoists in Chhattisgarh's Sukma district
With the gradual deepening of digitalisation it is increasingly difficult to distinguish a journalist from a generalist. Everyone, with a sensational video clip, is capable of creating news. The news clip of flogging of Dalits in Gujarat by upper caste Hindus was not generated by a news organisation but by people in general.
Therefore, who are journalists and whether State action on them amounts to attack on journalists is a very difficult call to make. Are journalists only those who are with news organisations? What about the bloggers and opinion-makers who are not part of media institutions? According to this year's report by the Reporters without Borders that has ranked India a lowly 133 out of 180 countries, "journalists and bloggers are attacked and anathematised by various religious groups that are quick to take offence".
Sandeep Bhushan is a former journalist and a media commentator
The views expressed are personal