NDTV India ban: First time a news channel barred over national security
Nov 04, 2016 10:08 PM IST
The action against NDTV is the first time a channel was barred from broadcasting for breaching laws pertaining to national security.
The government ordering Hindi news channel NDTV India off the air for a day -- a move criticised by opposition parties and media organisations --may have outraged many, but the action is not without precedent. This is, however, the first time that the national security clause has been invoked.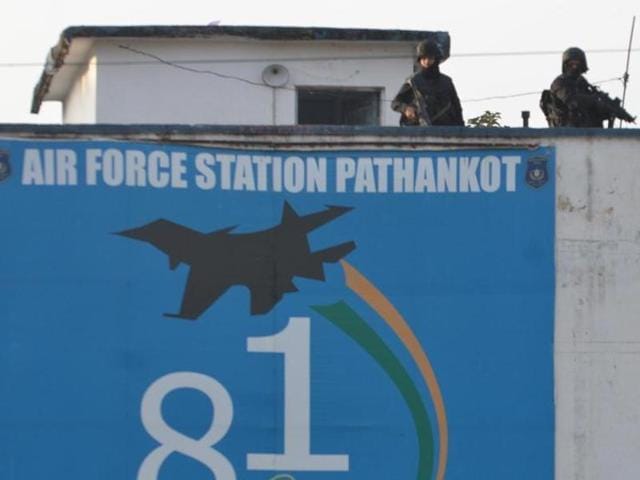 Television channels were blacked out 28 times over the past decade for violating various broadcasting norms.
Most of the earlier cases pertain to airing adult content on television channels such as AXN and Fashion TV, which have been at the receiving end of government action.
"Punitive action was taken against violators even during the UPA rule," said a ministry official, underlining that the decision to bar channels was not peculiar to the current BJP-led government.
Between 2005 and 2013, when the Congress-led United Progressive Alliance was in power, as many as 20 channels were taken off air, mostly for flouting rules against showing adult content and nudity.
The action against NDTV is, however, the first time a channel was barred from broadcasting for breaching laws pertaining to national security. The order has drawn widespread condemnation, especially from fellow journalists and activists, who accuse the government of muzzling free speech.
Read | Editors Guild of India condemns govt's order to block NDTV India for a day
The decision was taken following a recommendation by an inter-ministerial committee of the information and broadcasting ministry after it concluded NDTV India revealed "strategically-sensitive" details of the Pathankot airbase during a militant attack earlier this year.
In 2015, news channel Al Jazeera was barred from airing for five days for showing the wrong map of India.
Showcasing global trends in fashion, FTV has been taken off air three times between 2007 and 2010. The first time it was banned for two months after the channel aired a programme titled 'Midnight hot'; showing visuals of topless women earned it a nine day ban in 2010 which was followed by a 10-day ban in 2013 for explicit visuals.
Sources in the I&B ministry said the punitive action against the TV channels was in line with the rules laid down in the Cable Television Networks Rules, 1994, which bar showing nudity and adult content.
Programmes that denigrate women through the "depiction in any manner of the figure of a woman, her form or body or any part thereof in such a way as to have the effect of being indecent, or derogatory to women, or is likely to deprave, corrupt or injure the public morality or morals," are barred by the act. Consequently channels such as AXN, Cine world and FTV were taken off air for showing adult content.