Supreme Court should walk the talk on transparency
Hindustan Times |
Satya Prakash
Sep 05, 2016 09:40 PM IST
Judiciary as an institution is facing a crisis of credibility which is a challenge from within
"Democracy expects openness and openness is concomitant of a free society. Sunlight is the best disinfectant", the Supreme Court said in 1997 in Dinesh Trivedi versus Union of India.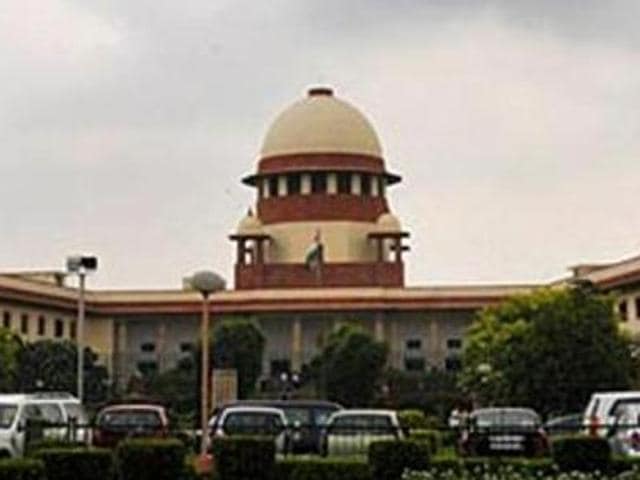 In the Union of India versus Association for Democratic Reforms (2002) and People's Union for Civil Liberties versus Union of India (2003) — two landmark cases— the Supreme Court ordered that candidates contesting elections must declare their assets, liabilities, educational qualifications and criminal record if any at the time of filing nomination papers.
Having advocated transparency for others, the Supreme Court can't really shun this yardstick in its own matters.
Read | Chief Justice to look into issue of 'opaque' system of judges appointment
Justice J Chelameswar's refusal to participate in meetings of the Supreme Court collegium, citing lack of transparency, is quite in tune with the court's own pronouncements on transparency in the last few decades.
After all, Justice Chelameswar has only asked for openness in the appointment of judges, demanding that the process be transparent at every stage, in a letter addressed to Chief Justice of India TS Thakur last week. He sought recording of reasons for rejecting or recommending a candidate for appointment as judge.
Under the collegium system created by a judicial order in 1993, the chief justice along with other senior judges of the Supreme Court appoint judges to the top court as well as high courts. It is also responsible for transferring high court judges.
Read | 'Revolt' in SC collegium: Senior judge boycotts meet over lack of transparency
The collegium system has long been dubbed as an "extra-constitutional" system under which judges appoint judges. The process is shrouded in secrecy. Former Union law minister HR Bhardwaj had described it as a judicial appointment system based on "give and take" between the judiciary and government.
Justice Chelameswar — who has also objected to some recent transfers — expressed his unwillingness to attend the meetings as no record of the discussion among the top five judges in the collegium was maintained. No purpose would be served in attending such meetings. Certainly, there is merit in his suggestion that the collegium's agenda should be circulated to members in advance.
Notably, Justice Chelameswar was the lone dissenting judge in the five-judge constitution bench that in October last struck down the National Judicial Appointments Commission (NJAC), which gave some say to the executive in judges' appointment. He, however, had signed the unanimous order requiring the government to make changes in the Memorandum of Procedure (MoP) in consultation with collegium laying down fresh guidelines for judges' appointments.
Read | Centre mulls screening panel to assist SC collegium in judges' appointment
But there is a stalemate on the issue of MoP as the government and collegium have failed to reach a consensus on the contentious issue. There are allegations that the government wants to add certain clauses that can potentially impinge judicial independence — the ground that was used to strike down NJAC. But what is equally true is the collegium's reluctance to introduce transparency in its functioning in terms of the December 16, 2015 constitution bench verdict.
Judiciary as an institution is facing a crisis of credibility which is a challenge from within.
"We have great challenges in future and we need to get ready to meet those challenges. Judiciary as an institution, as we all know, is always under public gaze and has challenges not only from within but from outside also. Challenges from outside do not disturb us so much. We all face them well but we need to look after and what need to be aware of are challenges from within," said CJI Thakur at a function in March to celebrate 150th anniversary of the Allahabad High Court. "…and when I speak about challenges from within I am referring to the crisis of credibility that we face in the country today. Judges need to be conscientious of in their discharge of duties, punctuality, judicial retribute and effort to do the best is what is the need of the hour", Justice Thakur had said.
Ideally, the Supreme Court should have given a chance to the NJAC — which was a sort of expanded the collegium with the participation of two eminent persons and the law minister. But now that the collegium system has been revived, the top court is duty-bound to make it transparent as per the December 16, 2015 constitution bench verdict. Reluctance to follow the path of transparency can seriously erode its hard-earned credibility as an institution.
Author tweets at @satyastp_satya