The return to pass-fail policy should be a cautious one
Published on Oct 20, 2016 07:27 PM IST
With years of getting used to 'no fail' policy, students might find it difficult to let themselves be evaluated rigorously. The number of failures is likely to be more than what used to be before the new policy was introduced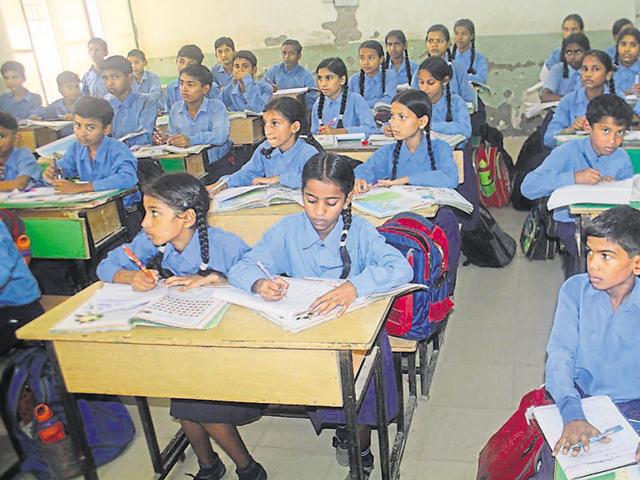 The Centre is planning — maybe the change will come next week itself — to do away with its 'no-fail policy' till class 8 and instead may have two screening tests, one in class 5 and the other in class 8.
This is a good change, but has a lot of riders to it.
No detention till class 8 had been adopted as a policy on various grounds. First, the fear of failure, and consequent chastisement at home and school, had been keeping students from taking up studies seriously. Second, failure in getting promoted to the next level and having to sit with junior students were demoralising for many. Finally, teachers were reluctant to keep a child in the same class for more than one year. Moreover, it was felt that with the fear of failure gone, students would be able to cotton on to their studies more seriously.
Read: SSC, HSC mark sheets won't mention 'failed' to end stigma
However, there has been a lag between desire and fulfilment. The fall in standards was so acute because of exams often not being held that there was a sort of alarm among both parents and teachers. Non-performing students were often found to be giving teachers a harder time, particularly in higher classes. And private schools were concentrating on just brighter students, under the apprehension that there was no use spending time on weaker ones. As a result when the board exams came, the weaker ones performed miserably.
Read: CBSE all set for Class 10aptitude test in November
With the partial dismantling of 'no fail' policy, there will be some challenges. With years of getting used to 'no fail' policy, students might find it difficult to let themselves be evaluated rigorously. The number of failures is likely to be more than what used to be before the new policy was introduced. Then there are likely to be complaints on the evaluation process if a large of students is held back. Third, examiners may themselves find it difficult to get adjusted to the new process and may feel hesitant to award lower grades for fear of having to face the flak later.
Read: Over 45% UP pradhans not even class 8 pass
The old system did not take long to dig in because it was a matter of doing away with what had existed. The challenge will now be to see to it that the new one is not distorted in any manner. Just as there should be a way to tell the good students from the weaker ones, a system must be there to see to it that the failures are not neglected.
Personalise your news feed. Follow trending topics