Why cancelling the LPG subsidy is a poor option
With 800,000 dying from indoor air pollution every year, it is vital for India to continue to focus on the best solutions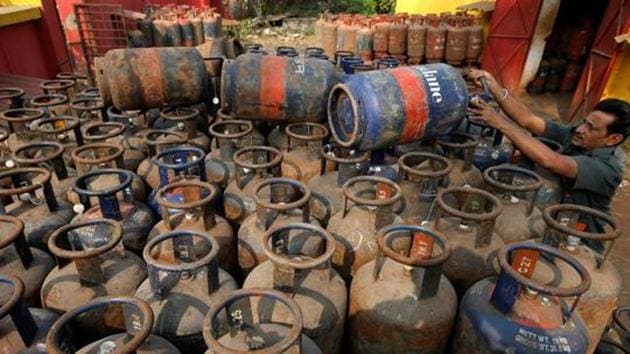 Updated on May 31, 2018 07:58 AM IST
Air pollution kills more than 16 lakh people in India every year — more than smoking, malnutrition or even a lack of water and sanitation. And while the toxic soup of outdoor air pollution over Delhi and many other cities rightly gets a lot of attention, indoor air pollution from household cooking and heating with biomass fuels kills almost as many, or about eight lakh people, every year. A majority of rural households continue to use biomass (such as wood and cow dung) as their primary cooking fuel.
Various measures have promoted cooking with LPG, a significantly cleaner fossil fuel. An LPG subsidy is supposed to make sure that the poor can afford clean cooking fuel.
However, this policy cost the government ₹22,000 crore in 2016-2017. Subsidies are expensive and blunt, and Prime Minister Modi has called on citizens to voluntarily give up the LPG subsidy. As of 2016, more than one crore citizens had done so. The government then announced — and later shelved — a plan to cancel the LPG subsidy altogether.
New research suggests that the U-turn was the right move. Environmental economist Bjorn Larsen studied the effects of halving the LPG subsidy from its April 2018 level.
LPG fuel retail prices in India remain substantially below the market, as determined by world prices and transportation and distribution cost. Halving the subsidy would, of course, save the government money.
However, studying the effect in the states of Rajasthan and Andhra Pradesh, Larsen finds that there would be a significant increase in indoor air pollution health problems, which would more than wipe out the benefits.
In Rajasthan, where only about one-third of households use modern fuels (and as much as 8-in-10 rural households still use biomass), halving the subsidy could mean that about 15% of the families currently using LPG may switch back to biomass, leading to an extra 1,600 deaths every year along with considerably more illness.
The new research, along with dozens of other papers commissioned by Tata Trusts and Copenhagen Consensus for the India Priorities project, uses benefit-cost analysis which captures social, environmental, health and financial costs and benefits of different policies. In this case, when the health effects are also included, Larsen finds that cancelling the LPG subsidy is a poor deal. Each time the economy benefits by 60 paise from reduced subsidies and reduced inefficiencies, it introduces an extra rupee of costs in terms of death, disease and time spent collecting fuel wood.
A smarter approach, the research finds, is to target poor households with free LPG connections — effectively the programme, Pradhan Mantri Ujjwala Yojana, launched in 2016. It turns out that a free connection does not make most households permanently switch. Since the LPG stove is about as costly as the connection, and the fuel several times costlier per year, almost two-thirds of all households given a connection will continue to use or soon revert to mostly using polluting wood. Nevertheless, switching the last third of households to cleaner fuels will help save nearly 5,000 lives every year in Rajasthan, plus save time spent collecting wood and cooking. The total annual cost for Rajasthan is estimated at ₹1,450 crore to reach 18 lakh households, but each rupee spent will generate more than three rupees' worth of benefits.
Shifting from biomass to cleaner fuels is the only longer-term way of resolving indoor air pollution. But as a stopgap measure, promoting improved biomass cook-stoves that reduce the indoor air pollution, and have about half the health benefits of LPG, can play an important role.
Experience has shown that providing improved biomass cook stoves alone isn't enough to make people switch, so a promotional campaign would be needed to address all the obstacles to successful adoption of cook stoves. In Rajasthan, the total annual cost is estimated at ₹300 crore to reach 3.1 million households. If 65% of these households will sustainably use the new stoves, the saving would be more than 2,700 lives each year. Fuel and time savings add benefits worth about as much as the health benefits. In total, every rupee spent on distributing cleaner cook stoves would generate societal benefits worth 6.5 rupees.
The differences in outcomes shows that policy choices matter greatly. It is vital for India to continue to focus on the best solutions, with 800,000 dying from indoor air pollution every year.
Bjorn Lomborg is president, Copenhagen Consensus Center and visiting professor , Copenhagen Business School.
The views expressed are personal
Close Story
Personalise your news feed. Follow trending topics