Still no home for controversial US art memorial for Paris attacks
Agence France-Presse |
, Paris
Agence France-Presse
May 29, 2018 10:32 AM IST
A location for the installation by US artist Jeff Koons has still not been found.
A site for a controversial art installation and memorial to the victims of the 2015 Paris attacks by US artist Jeff Koons has still not been found, the culture ministry said Monday.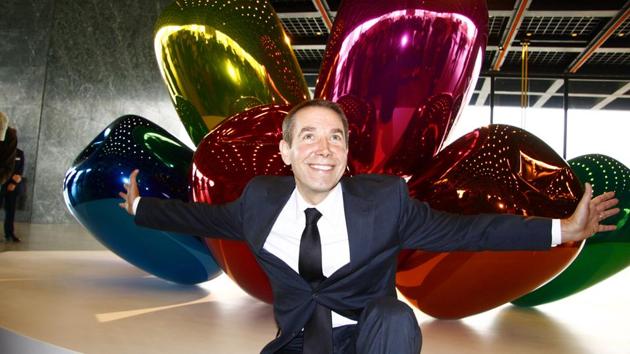 The brightly coloured 'Bouquet of Tulips', which would stand 10 metres (35 feet) tall, donated by Koons to the city after the attacks that claimed 130 lives, has been the subject of tension for months.
The culture ministry confirmed that no decision had been made after a meeting with Paris city officials and the artist's representatives. Koons is known for his brash, voluptuous works of pop art which come with stellar price tags.
He provoked an outcry when he said he wanted his work to be installed on the esplanade of the contemporary art museum Palais de Tokyo, which faces the Eiffel Tower. But culture minister Francoise Nyssen told the Figaro newspaper on Monday that "we will offer him another place".
The tulips should be erected somewhere "popular, visible and shared by everyone," she added. A park in the north of Paris has been tipped as a possible alternative, according to a source from the park's management.
A source familiar with the discussion said Koons' representatives were not happy to learn through the media that the Palais de Tokyo had been ruled out. In January, artists, gallery owners and officials including former culture minister Frederic Mitterrand signed an open letter objecting to the planned memorial.
The letter described Koons as an "emblem of industrial art which is spectacular and speculative" and slammed the cost of installing the 35-tonne sculpture.
"We appreciate gifts, but free ones," they wrote.
Follow @htlifeandstyle for more