Asian Games success hasn't happened overnight, says Rajyavardhan Singh Rathore
Rajyavardhan Singh Rathore says there is a "generational shift" in Indian sport but that only time will tell whether these Games will be a turning point in India's effort to be a sporting powerhouse.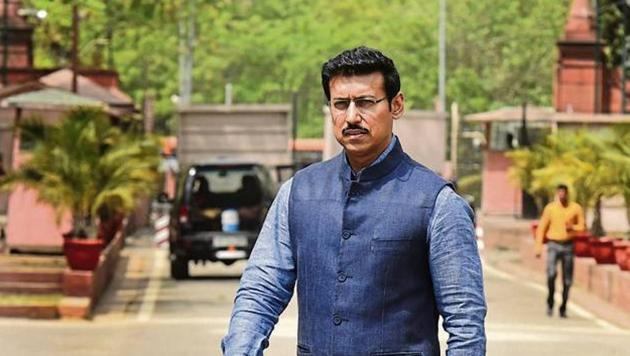 Updated on Aug 29, 2018 10:26 AM IST
At the ongoing Asian Games, India's sportspersons have already won 50 medals, including nine golds. Some of the wins have come on the athletics track (not India's strength of late), in sports where the country usually doesn't do well, and through sportspersons who are still young (in their teens in some cases).
On Tuesday, in an editorial, this newspaper asked whether this marks the beginning of a new era in Indian athletics. Union sports minister Rajyavardhan Singh Rathore, who is in Jakarta, says in an interview to Sharad Deep that it is evident there is a "generational shift" in Indian sport but that only time will tell whether these Games will be a turning point in India's effort to be a sporting powerhouse, a journey that now seems well on its way after a few false starts. Rathore knows a thing or two about sport, being one of the few Indians to win an Olympic medal -- he won a shooting silver at the Athens Games in 2004. Edited excerpts:
India's young athletes have done well in Indonesia. Do you think these Games will be a turning point for Indian sports?
Only time will tell whether these Games are a turning point or not, but we can be sure that this does show a generational shift. It is also a shift in the way we see sport. It is a very big area of focus for our government. In all sports, including shooting, we want domestic competitions to be more robust and selections fair and transparent. Prime Minister Narendra Modiji, who has been taking keen interest in our sports system, wants to give everyone an opportunity. Seldom have we had so many teens, or sportspersons just out of teens, winning medals. These athletes may be young but their success has not happened overnight. They have been provided with opportunities and chances like never before.
ALSO READ: Miner's daughter Madhumita provides silver lining for Jharkhand
Shooting has been a revelation. Teenaged shooters from tier 2, tier 3 cities have come to the fore. What does this indicate?
Shooting as a sport has grown manifold, but at the same time, we need to ensure we do not get lost. Our Nationals see many more participants, but we also need to give them a transparent system. We don't want shooters, especially youngsters, to get disheartened and be overlooked. As in some other sports, we are looking at juniors and sending them out for competition. The fact that youngsters are coming from Tier 2 and Tier 3 cities, shows that our programmes are reaching out across the country and it is no longer about big cities.
Medals have come from unexpected events such as wushu, sepak takraw, even table tennis (where we have never won before). What does the future hold for these?
Every sport must get its due and we will see to it. But, at the same time, we want to make sure that the success is not achieved in limited fields but at places where it has been a 'true' contest." We are happy that sports like wushu, sepak takraw and others are showing progress. In table tennis, it is heartening to see India do well, because table tennis, like badminton, is world class in Asia.
How does the government plan to take this success forward?
We have a robust plan in place and more is on the anvil. One of the big steps we took was the Khelo India School Games (KISG). More such games are on the way. Some of the KISG winners, even though still in their teens, have made it to the national teams. You will hear more about them in disciplines like athletics and swimming, among others. A lot of them, as also the experienced stars, are also part of TOPs -- Target Olympic Podium scheme -- which caters to the needs of athletes. It is something that does not become static -- we are constantly monitoring athletes, seeing how they are performing, and in case they are going down, we want to know why and try to help them or we weed them out. Those showing progress are given more exposure and competition. We are not just providing monetary assistance, but also coaches, trainers and a support system that helps them in every which way. So, it is not just these games, but the current system itself that is giving results.
Some well-known stars like Sushil Kumar (wrestling), have not been able to perform as per expectation. Do you think we need to review performance, so that juniors can fill the spot?
No sportsperson can go on forever, and after a certain time, they should mentor the youngsters. Many sportspersons, through their personal efforts, and fitness programmes are able to extend their career and achieve success for a longer period. Sushil Kumar is a good example. He has been there for a long time. At the same time, we want to use the experience of many of these athletes to mentor our upcoming stars and talent. These seniors know what it takes and we don't want that experience to go waste.
Close Story