Going door to door chosen mode of poll campaigning in Ghaziabad
Published on Jan 24, 2017 11:40 PM IST
Instead of relying on social media, candidates will engage in traditional door-to-door campaigning to woo voters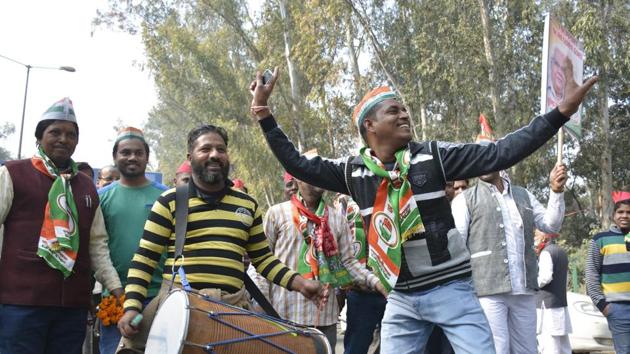 With assembly elections scheduled for February 11 in the district and nominations out of the way, candidates are now gearing up to reach out to voters in their election campaign. Instead of relying heavily on social media, a majority of them will engage in traditional door-to-door campaigning to woo voters.
"We will start a 'chulha sampark' (kitchen connect) in which our workers will gather and get in touch with women heads of the families in different localities. The door-to-door campaigning will be very effective and will be carried out extensively. We have also roped in bike riders for different segments who will carry out publicity campaigns," said Dr Manju Shivach, BJP candidate from Modi Nagar assembly seat.
Other candidates are also relying on door-to-door campaigning to connect with voters.
"I have a strong team of young men who will visit different areas to campaign door to door. People will get a chance to personally meet the candidates they will be voting for," said Sultan Singh Khari, Rashtriya Lok Dal candidate from Ghaziabad City.
Independent candidate Soma Desai said while she will be using the social media platforms such as Twitter, Facebook and WhatsApp, the personal touch is more effective.
"I will certainly be meeting voters personally. Candidates without any party backing or money have no access to SUVs to hold road shows. In such a case, my team members and I will conduct hectic door-to-door campaigning. Social media will also be used, but I think it cannot fetch you votes because there is no personal touch there between voters and candidates," she said.
The candidates are also wary of strict screening of their campaign expenditure by the Election Commission (EC). The EC has set a limit of Rs28 lakh for candidates contesting the UP assembly elections. The district administration will also be monitoring social media this time and the campaigns carried out by the candidates. The expenditure estimated this way will be added to the limit set for candidates.
Samajwadi Party (SP) candidate Rashid Malik, who was recently booked for violating prohibitory orders and violation of election code of conduct in Loni, said he will now move to personal campaigning.
"In areas such as Loni, a majority of population is not tech savvy and lives in distant villages. I am now planning a change of strategy and will use door-to-door campaigning. This will also reduce expenditure," he said.
However, former MLA KK Sharma from Congress said he will make equal use of social media and traditional methods. He added that the idea was to reduce expenditure against the limit set by the EC.