UP elections: Is there a 'Muslim vote' factor in Uttar Pradesh?
Updated on Jan 20, 2017 11:52 AM IST
UP 2017 will revolve around precisely this paradox — of a Muslim vote that has common traces, yet is not homogeneous.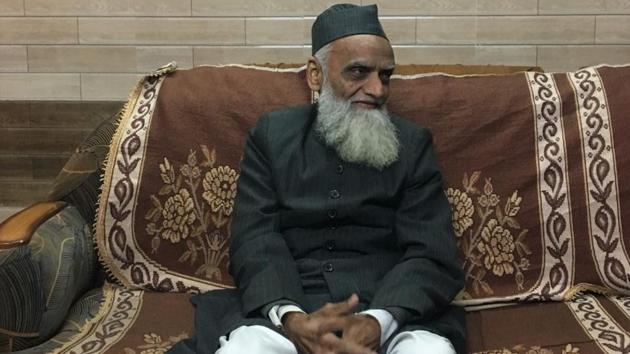 There is a Muslim vote, yet there is no Muslim vote in Uttar Pradesh. Take two ends of the vast state.
In Bareilly's Mohanpur village, Mahtab, an AC repair worker, says he will vote for Akhilesh Yadav, for the young chief minister has done 'vikas' (development). In Azamgarh's Lalganj, at a madrasa, Maulana Mohammad Sharwar says he would have voted Samajwadi Party (SP) but for the internal feud, in which Akhilesh Yadav has now established his supremacy. Now, he would vote for Mayawati (Bahujan Samaj Party — BSP).
What is obvious is the difference in preferences. What is common is the party they would not vote for — the Bharatiya Janata Party (BJP).
Read | UP elections: Akhilesh back in the race with bicycle but potholes remain
The Muslim vote is one of the most coveted constituencies of UP politics. Every 'secular party' wants consolidation of minority votes in its favour. In this election, the BSP has given 97 tickets to Muslims and openly appealed to the community. The SP and the Congress are allying to show to Muslims that they can stop the BJP. The BJP terms this as 'appeasement', and instead seeks to unite a 'Hindu vote' to counter the 'Muslim vote'.
But do minorities think and vote together?
The importance of 2017
Elections are important for all social groups - but for different reasons. Muslims too have a distinct, but common set of concerns.
"(Prime Minister Narendra) Modi is already in Delhi. If he wins Lucknow too, he will do whatever he wants, he will become even more arrogant. In a jammoriyat, democracy, a strong opposition is necessary," says Mohammad Khalid Hamid, the city mufti of Aligarh. When asked if there was anything in particular that Modi had done which aggrieved them, he replied, "There is no personal enmity. But the way BJP talks about Islam, the way they defame Muslims, the statements their leaders make is not acceptable to us. If they win, they will get more emboldened."
But there is a second more tangible reason why this election is important for Muslims.
For the first time in its electoral history, UP did not send a single Muslim MP to the Lok Sabha in 2014. Paradoxically, this was when the legislative assembly had the highest Muslim representation — 63 were elected in 2012. This time around, Muslim leaders and opinion-makers want to maintain political representation at the state level. And for this, they need non-BJP parties to do well, for the BJP rarely, if at all, gives tickets to Muslims. A Muslim academic at Aligarh Muslim University says, "They don't even want our votes, let alone our representatives because their politics is to unite everyone against us."
Read | UP elections: BJP allies demand more seats, party searching for winning formula
And the third reason why these elections, many Muslims told HT, is important to them is because of demonetisation.
Notebandi has affected every citizen; some support it despite inconvenience, some are indifferent, but across the board, Muslims are more vocal in their opposition. Right opposite Aligarh's Jama Masjid is a labour mandi. Rashid says his income has dropped from Rs 5,000 a month to Rs 2,000. "I don't care about Modi. What I know is that he has ruined my work. He needs to lose." Echoes of this from Muslims can be heard in Bareilly's Old City, in the small bazaars of Rampur, in Azamgarh.
'Tactical voting' versus fragmentation
Owing to a common set of concerns, there are common voting patterns.
In Muzaffarnagar's Shahpur town, affected in the 2013 riots, Mohammed Irshad is sipping a cup of tea. A former pradhan of the Bassi-Kallan village, he says he would like to vote SP, but if the father (Mulayam Singh Yadav) and son (Akhilesh Yadav) don't unite, he will go with the BSP. Will the community vote together?
"Yes. Two days before the election, our leaders in the town will tell us about the 'mahaul', the environment, and who to back. We will take this message down to the village," he says. What would be the criteria of deciding the vote? "Whoever can defeat BJP." This is 'tactical voting'.
Yet, there are limits to the expanse of this 'Muslim vote'. There are class and caste distinctions among Muslims; there are Muslims in every non-BJP party; there are seats where multiple Muslim candidates compete, fragmenting the community vote; there are other issues — from roads to law and order — which shape voting too.
Read | 87 Dalits, 97 Muslims, 106 OBCs, 113 upper castes in BSP's UP ticket list
A senior cleric of Darul Uloom Deoband, who insisted on anonymity because the institution stays away from politics, explains, "Muslim votes get divided. See, defeating BJP is a big factor. But not all Muslims are able to judge that accurately. Other factors also matter: the candidate, the party, the village level dynamics, the rivalries." He argues that if all Muslims voted together, the BJP would not have won 71 Lok Sabha seats in UP in 2014, nor formed governments in the state in the past.
UP 2017 will revolve around precisely this paradox — of a Muslim vote that has common traces, yet is not homogeneous.
Part 2 - Do religious institutions play a role in deciding Muslim vote?
Read more | Muslims may spell trouble for BJP in Uttarakhand election
Personalise your news feed. Follow trending topics