A look at the movies releasing today
Updated on Aug 24, 2012 12:52 AM IST
Farah-Boman's Shirin Farhad Ki Toh Nikal Padi and action adventure film Action The Expendables 2 hit the theatres today. Animation film Finding Nemo 3D also releases this Friday.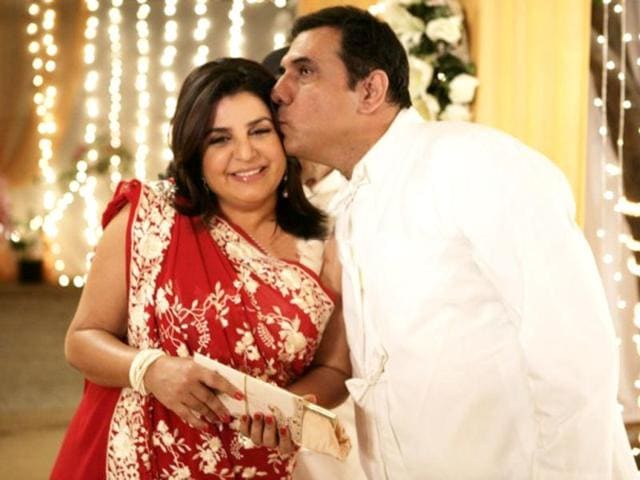 Farah-Boman's Shirin Farhad Ki Toh Nikal Padi and action adventure film Action The Expendables 2 hit the theatres today. Animation film Finding Nemo 3D also releases this Friday.
Shirin Farhad Ki Toh Nikal Padi
Genre: Romantic comedy
Cast: Boman Irani, Farah Khan
Director: Bela Sehgal
Synopsis: Farhad Pastakiya, a 45-year-old golden hearted Parsi bachelor, has spent his adult life working as a bra and panty salesman. But, he's has never found love. The only women in his life are his dominating mother, Nargis and doting grandmother, Siloo. The world has given up on him but Farhad has never given up hope.One day, a 34-B woman walks into his shop and it is love at first sight for Farhad. Shirin Fugawala, a 40-year-old, bubbly and straightforward Parsi, is a trust secretary and Farhad soon finds out, she is also his soulmate. However, destiny intervenes in the form of a demolished water-tank. All hell breaks loose as Farhad's mother realises that her son's dream girl happens to be her sworn enemy.

The Expendables 2
Genre: Action-adventure
Cast: Sylvester Stallone, Liam Hemsworth, Arnold Schwarzenegger, Randy Couture
Director: Simon West
Synopsis: In this sequel to The Expendables, Mr Church reunites The Expendables to take on a seemingly simple job. When things go wrong, the Expendables are compelled to seek revenge in hostile territory, where the odds are stacked against them. Hell-bent on payback, the crew cuts a swath of destruction through opposing forces, wreaking havoc and shutting down an unexpected threat in the nick of time — five tons of weapons grade plutonium. More importantly, they seek revenge from their villainous adversary.
Delhi In A Day
Genre: Satirical drama
Cast: Victor Banerjee, Lillete Dubey and Kulbhushan Kharbanda
Director: Prashant Nair
Synopsis: Having risen from
relative obscurity to obscene wealth through a series of nefarious import-export deals, the Bhatia family resides in a palatial mansion in South Delhi. Mukund, a jovial family patriarch, struggles to balance the demands of a successful career with the continually expanding needs of his family. Kalpana, his boisterous wife of 30 years,commands an over-staffed team of servants, comprising the starry eyed Rohini, semi-alcoholic cook Udai-Singh, Chottu the butler, South Indian drivers Venkat-Nataraj and Raghu, who's helped raise Jai and Madhu, Kalpana's teenage kids.
Red Lights
Genre: Drama-thriller
Cast: Sigourney Weaver, Robert De Niro and Cillian Murphy
Director: Rodrigo Cortes
Synopsis: Psychologist Margaret Matheson and her partner, Tom Buckley, are the world's foremost investigators of paranormal phenomena. The two have debunked dozens of fraudulent mind readers, ghost hunters, faith healers and the like by detecting what Matheson calls 'red lights', subtle clues to the trickery behind each of these 'supernatural' occurrences. This leads them to investigate a world-renowned psychic, who has resurfaced years after his toughest critic had mysteriously passed away.

Finding Nemo 3D
Genre: Animation
Cast: Albert Brooks, Ellen DeGeneres, Alexander Gould
Director: Andrew Stanton
Synopsis: This 2003 animation film is being re-released in 3D format. A clown fish named Marlin who lives in the Great Barrier Reef, loses his son, Nemo. He gets lost after he ventures into the open sea, despite his father's constant warnings about many of the ocean's dangers. Nemo is abducted by a boat, netted up and sent to a dentist's office in Sydney. As Marlin ventures off to find Nemo, he befriends a fish. Together, they encounter many dangerous sea creatures in order to rescue Nemo.
Personalise your news feed. Follow trending topics