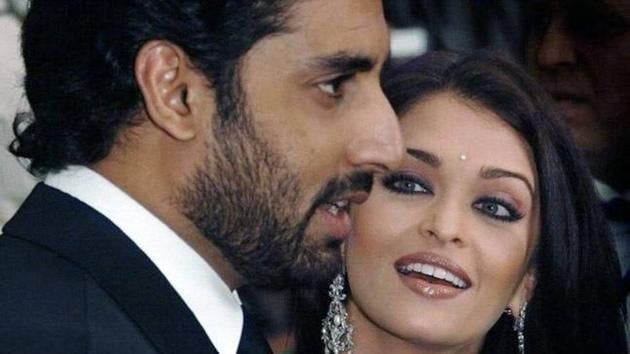 Aishwarya Rai on husband Abhishek Bachchan taking on trolls: He does what he has to do
Aishwarya Rai Bachchan speaks about Abhishek Bachchan taking on trolls in the last few weeks and why she chooses to ignore the haters.
UPDATED ON AUG 04, 2018 09:40 AM IST
Aishwarya Rai Bachchan knows how to keep it real. The actor who was recently seen in Fanney Khan is promoting the film and spoke on a plethora of subjects including husband Abhishek Bachchan taking on trolls recently after haters commented on him vacationing in London despite not working for three years and his career arc. Abhishek had also responded to a website that commented on the state of couple's marriage, asking them not to spread 'false stories'.
Aishwarya said in an interview to website Spotboye, "Abhishek does what he has to do or what he feels like doing… to each his own. There have been instances where he has been silent for years and made a choice to remain silent and then once a while he decides to engage and then he does. There is no telling if he will or if he won't, it is a matter of at that time."
Aishwarya said she herself has no time for trolls. She said it was her "approach, sense of self, self confidence, self esteem and finding strength in our capabilities" that she finds liberating. "Be in tune with who you are because that keeps you positive. Once you start radiating that positivity, there is no stopping you," she said.
She added that she doesn't care if people judge her about photos with Aaradhya. "I react (when cameras come too close). If my arm is around Aaradhya, people will say the mother is very clingy. I hear all this when it is already couple of days later so it is kind of over. I don't let it define me. I don't change how I take care of Aaradhya or how I define myself based on all of this. Judge me for it but I will love her, embrace her. She is my daughter. We know we are being watched, the photo is being judged but I will not play into that world," Aishwarya said.
Aishwarya has also often photographed looking upset at paparazzi behavior and decided to talk about what goes on. "If I see photographers are walking backward or tripping and falling on to other passengers, it can get chaotic. I will be protective to Aradhya as a mother and I will be empathetic to others who are being inconvenienced. I will not say I am all for paparazzi culture but I feel bad for the photographers. These are faces you have seen for years and they need the picture, it is their livelihood. I know they will do it. At that time, I don't care for my expression or that I am being photographed. I will say what I have to, I will keep it real," she added.

Close