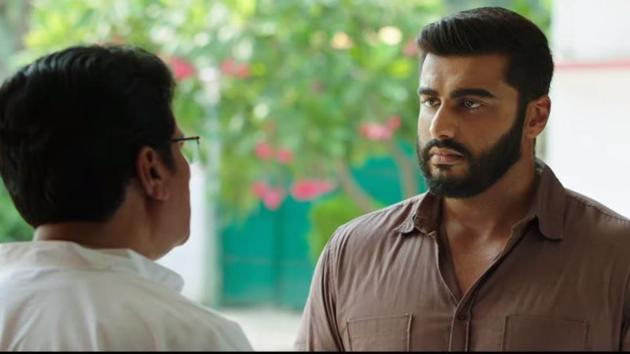 Arjun Kapoor's India's Most Wanted about Yasin Bhatkal arrest? Director reacts to speculations
Without confirming or denying whether the film is based on Yasin Bhatkal's arrest fro Nepal, director Raj Kumar Gupta says India's Most Wanted is based on a true story.
Indo Asian News Service | By Indo Asian News Service
UPDATED ON MAY 03, 2019 11:39 AM IST
The upcoming Bollywood film India's Most Wanted is inspired by a "true story" related to a terrorist, its director Raj Kumar Gupta said on Thursday after the trailer triggered speculation that it is about Indian Mujahideen militant group's founder Yasin Bhatkal. The movie features Arjun Kapoor in the lead role of a cop.
Also read: Rishi Kapoor on fighting cancer: 'Neetu stood by me like a rock, Ranbir and Ridhima shouldered my problems'
Refusing to name anyone, Gupta said, "I want to say it is inspired by a true event. Who is the terrorist, who have we based the story on...you can decide when you go and watch the film in the theatre. All I want to say is that it is based on a true event and it was a watershed moment of Indian intelligence department where a terrorist was captured without using a single bullet. But you have to watch the film to know the details."
He was responding to whether the film's story was based on Bhatkal, a key conspirator in various terror cases across India. Bhatkal, who once topped Delhi Police's list of 15 most wanted terrorists, was arrested from the India-Nepal border after a joint operation by Bihar Police and intelligence agencies in August 2013.
The teaser, released last month, highlighted: "52 blasts, 810 injured, 433 killed. Hyderabad. Jaipur. Ahmedabad. Bangalore. Pune. Delhi. Mumbai", before the sound of gun shots and bomb blasts take over. The trailer of the film gives a glimpse into the mission of five people to nab India's most wanted terrorist -- described here as India's Osama -- without any weapon or support in just four days. It is filled with intense moments, car chase sequences, strong opposition from bureaucrats and runs high on patriotism, with some strong dialogues.
Watch the trailer:
The terrorist just makes an appearance at the starting of the trailer, and says, "Yeh jung hai iss jung mein kuch bhi ho... chaahe marenge ya maarenge, milegi toh jannat hi (This is war, whether we die or we kill, we will go to heaven)". Even the identity of the actor who plays the terrorist in the film has been kept under wraps as he emerges behind a flame. What follows is a close-up to his eyes with reflection of the flame.
(This story has been published from a wire agency feed without modifications to the text. Only the headline has been changed.)
Follow @htshowbiz for more

Close