Fashion designers wanted to style Nandita Das for Cannes, but she refused. Here's why.
Filmmaker-actor Nandita Das says she was approached by a lot of designers for her appearance at Cannes, but she was more focused on showcasing her film, Manto.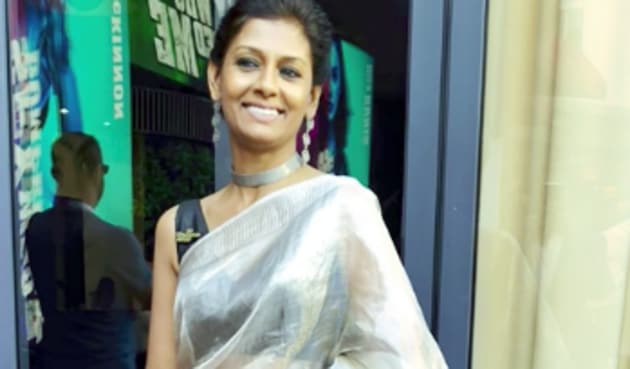 Updated on Jun 16, 2018 08:09 PM IST
A regular at the Festival de Cannes, when Nandita Das attended the film festival in France last month, to screen her upcoming film, Manto, she once again made red carpet appearances in saris, breaking away from the clutter of gowns.
In Delhi recently, the actor-filmmaker spoke candidly about how her choice to wear saris at the French Riviera has been labelled monotonous, but for her, Cannes "is not only about clothes, but the films, interesting people you meet and conversations you have."
READ | Democracy under attack in India, says Manto director Nandita Das
Das shares that many tried to convince her to wear a different dress this year. "So many designers were calling me up. Somebody said, 'This sari was worn by so and so.' I said, 'Listen, I'm in the midst of trying to get my film in place with French subtitles and you think clothes are my priority? Jo aaya, jiska blouse tha, pehno and go!" she exclaims.
For the filmmaker, "any celebratory occasion is an excuse" to wear a sari — something she has imbibed from her mother. "My mother always wore saris [and] I was like 'Oh god, travel mein sari nahi… but it's just a matter of getting used to it. Now, I look forward to excuses to wear it... People say, 'Again you're going to wear a sari, how boring!' I say, 'People are wearing gowns again and again. Is that not boring?'" Das adds.
READ | Nawazuddin Siddiqui, Nandita Das pose at Manto world premiere in Cannes, see pics
"I guess we are in a different time [now]. I have seen that time change," says the actor-director comparing her early visits at the film festival with the present times. But, she also praises the positives of being a part of the festival: "There are friends that I have made in France, over the years. I keep in touch [with them], and we talk about films, how they are changing, how perceptions are changing, how the same film is being understood by different people and what they take from it," she concludes.
Interact with the author at Twitter/@HennaRakheja
Topics
Close Story