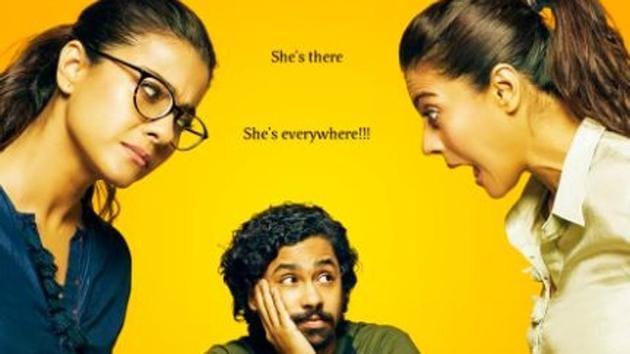 Helicopter Eela trailer: On Kajol's birthday, a snapshot of her as a helicopter mom. Watch video
Helicopter Eela trailer introduces us to a single mother, played by Kajol, and her son, essayed by Riddhi Sen, who is being stifled by his mother's love.
UPDATED ON AUG 05, 2018 01:36 PM IST
A son and a mother are in the same class in college. Well, what can go wrong? As Helicopter Eela trailer released on Sunday, coincidentally also film's leading lady Kajol's birthday, it is the film's premise that first appeals to you. It is something that is not just believable but also welcome in our world today. Kajol plays the film's titular Eela and helicopter mother all rolled into one. A single mother who was a music star once, her life revolves around her son, played by National Award winning actor Riddhi Sen.
Riddhi wants his mother to get out more and suggests that she should continue her studies. And lo, she joins his college and his class. What happens next is any youngster's worst nightmare come true. The chasm between mother and son grows and Helicopter Eela ends with a question – how much love is too much love?
Watch Kajol's Helicopter Eela trailer
The film also stars Neha Dhupia and will release on September 7. Produced by Kajol's husband, actor Ajay Devgn, the film is slice-of-life and will be relatable in India where clingy parents are easier to find that you can guess. Speaking about the Pradeep sarkar film, Kajol had said earlier in an interview "As a mother, I felt a real connection with Eela's character. She loves her son unconditionally and has built her life around him. But as he grows up, she finds herself becoming more and more dispensable. She has also put her life and dreams on hold, like so many mothers do. This is a life situation that so many women face once their kids grow up. And, one that I will inevitably face is, what do I do now? How do I hold on to my baby? In a way, Helicopter Eela is a coming of age film, more for Eela rather than it is for her son!"
Close