I am a very secure actor: Anushka Sharma
Updated on Oct 22, 2014 10:07 AM IST
Bollywood actor Anushka Sharma talks about the importance of staying in the news, maturing as an actor, and looking for new, challenging roles.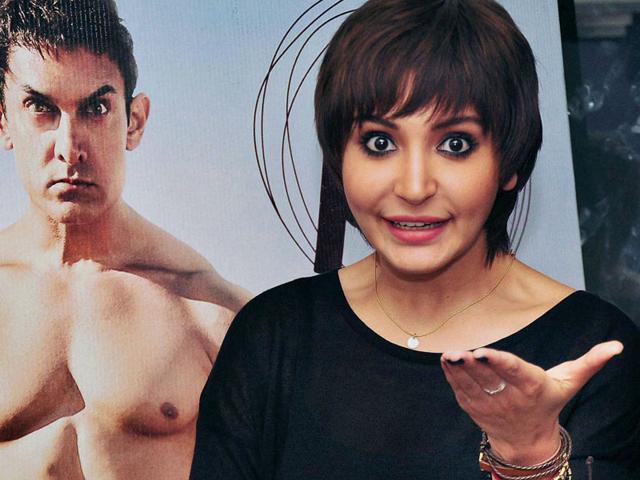 Hindustan Times |
, Mumbai
Shalvi Mangaokar
Anushka Sharma has always tried to maintain a low profile. But going by the number of Bollywood films, including PK and Bombay Velvet, she has lined up for release in the next one year, it seems that aspect is set to change.
At the recently concluded Mumbai Film Festival (the week-long event that started on October 14), the actor spoke to us about the importance of staying in the news, maturing as an actor, and looking for new, challenging roles.

Why haven't you signed any new films?
I've shot for four films in a year-and-a-half. I don't believe in this whole 'out of sight, out of mind' business. I'm a very secure actor. I have a lot of confidence and I don't have that 'see me, see me' attitude. Plus, I don't want to stay in the news for the heck of it. When I did Rab Ne Bana Di Jodi (2008), there was a lot of hype around me because I was a newcomer in an Aditya Chopra directorial venture that starred Shah Rukh Khan. The film did fairly well, but it didn't make me an overnight star. Maneesh Sharma's Band Baaja Baaraat (2010; in which she was seen opposite Ranveer Singh) changed things for me. I only want to do good films and be around for the right reasons.

Has nothing interesting come your way yet?
I have been reading a few scripts, but nothing has excited me. I already have four films lined up for release in the near future. I'm interested in certain kinds of films, but not a specific genre as such. I'm honestly looking for stability as an actor. I want to do films that will push me as an artiste and help my career.

Tell us more about your association with the Mumbai Film Festival.
I'm really glad to be associated with it. The kind of work that's being done here is commendable. I personally feel that it's important to have film festivals. We know what's out there in the world because we travel… we have exposure. These festivals also serve a similar purpose by giving people access to cinema from around the world.

How was it working on a film as a producer for the first time?
Through the journey of my first production, I've become more mature as an actor, and as a person. As an actor, you don't actually know what happens behind the scenes and what needs to be in place before the shooting starts. This time, I've been involved in the project from scratch and I've literally experienced the process of film-making. I'm aware of all the aspects of this film, right from the technicians who are involved and the locations we've shot at, to the budgets etc. I did all of this as a producer.

How did you balance between acting as well as producing?
Once I started work on the film as an actor, I didn't get involved in the other aspects. My brother is a part of this too, and he has been taking the initiative from the beginning. Honestly, I was always a good actor for a producer, but after this, I think I've become better.

Your project with Anurag Kashyap is showing you in a very different look.
Bombay Velvet is a film that has been around for a while. Anurag has had the idea for about a decade now, and finally, we're a part of it. I think shooting for the film has proven to be a turning point in my career. As an actor, I've started to see myself differently. In fact, my future decisions have become streamlined. The scale at which this film has been made - right from the sets (it's a period film) to the costumes — it's all top class.

You've got a release lined up for December, and your first look in it has taken aback many.
I'm feeling really good about it. People haven't seen me in an extremely different look yet. I'm wearing a wig, but girls are convinced that I've actually cut my hair that short. So that's really great. I'm glad it's working well.
Personalise your news feed. Follow trending topics