I am not good enough to work internationally: Shah Rukh Khan
Hindustan Times |
, Mumbai
Shalvi Mangaokar
May 27, 2016 02:55 PM IST
Shah Rukh Khan says he is a "very shy" person; adds that this is one of the reasons for him to not explore international film opportunities.
Apart from being popular in India, Shah Rukh Khan has a huge fan following around the world as well. Yet, even though other Indian actors like Priyanka Chopra, Deepika Padukone and Irrfan Khan are making a mark in Hollywood, Shah Rukh has still not acted in an international film.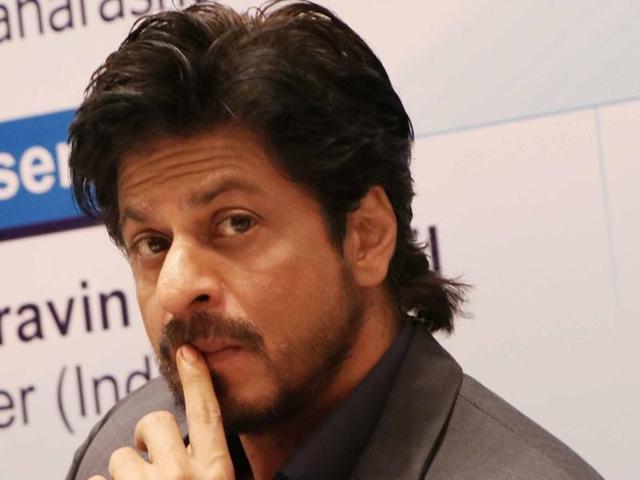 "I don't think I'm good enough," says SRK, adding, "I have not looked elsewhere. I'm a patriotic person. I've always wanted to do something great for Indian cinema, but not as an actor; that is not greatness. I wanted to work something out, where Indian cinema would gain from what I've done, like VFX, etc."
The 50-year-old also says his shy nature could also be a reason why he has never explored opportunities beyond India. "I'm very shy. Even the people I work with on films have to be my friends. I get very awkward around new people," says Shah Rukh, adding, "I get impressed by those [actors] who go out and speak in a different language, on a set in another country, and do well. That's fantastic. But I get scared."
Read: Here's why Priyanka Chopra was dropped from Baywatch official pic
Having said that, SRK hasn't ruled out the possibility of making a film that may have global appeal, even though it is made in Bollywood. "I feel that even at this stage of my career, I may become part of a film, which may be loved internationally, but is made in India. It would be something like a Life Is Beautiful (1997). I may not act in it, but I want to make a film like that," he says.
At the same time, the star applauds those who have managed to make a mark internationally. "I don't want to belittle any actor who's worked in the US. I think they are all fantastic. You expose a lot of your inner fears when you go to an alien land, and achieve something. Whether it is a big or a small role," says Shah Rukh, adding that if he ever does an international film, he would make sure that he doesn't let his fans down. "In a strange, self-important and self-obsessed way, I feel that I represent India. If I work in an international film, then it has to have some kind of importance, not only for me, but also for the country that has made me the star that I am," he says.
Read: Shah Rukh Khan makes a U-turn, claims he never said India is intolerant