Irrfan Khan to work with Tom Hanks in Inferno
Feb 15, 2015 02:19 PM IST
Irrfan Khan is inarguably one of the most talented Indian actors today. He reveals that he is set to star with popular Hollywood actor-film-maker Tom Hanks in his next film. Also talks about doing an international TV series.
Irrfan Khan is inarguably one of the most talented Indian actors today. Having bagged a National Film Award and several other prestigious honours, he has also acted in various Hollywood and British films.

When we caught up with him, the actor reveals that he is set to star with popular Hollywood actor-film-maker Tom Hanks in his next film. Also talks about doing an international TV series.

We've heard you'll feature in Inferno with Tom Hanks.
Yes. The modalities have been worked out. In fact, the announcement will be made soon. The shoot will start in April. The makers have worked out dates to suit the promotional activities of my next Hindi film. They have made the shooting schedule compact.

Is it true that after In Treatment (American TV series), you will be seen in an international show based on World War 2?
Yes, the dates for that are being worked out. It's a Japanese production and I would like to be part of it. When a war takes place, both warring sides have their own version of the reality. I think we've just seen that aspect of the World War that has been propagated. We will showcase the other side of the story.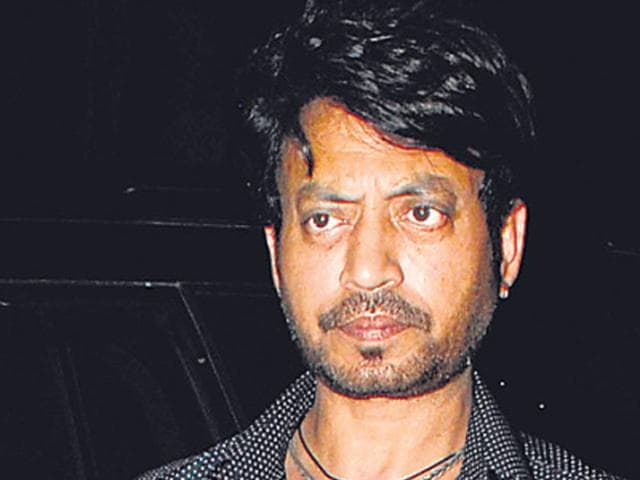 Your next with director Anup Singh (an Indian-German drama film) is being talked about globally. Does it make you more confident?


It's a new baby. How it will grow up and interact with audiences is a mystery. So, as an actor you're excited, but if you start thinking of a film's business, you get anxious. For such movies, business (in India) is not that important as the responsibilities get bifurcated between different producers in different countries.
You're known for doing commercial films like Gunday (2014) on one hand and offbeat films on the other.


It all boils down to the experience you want to go through. For me, the first consideration is the engaging quality of any film.
You have just wrapped up work on Shoojit Sircar's next with Amitabh Bachchan and are currently shooting with Aishwarya Rai Bachchan.


I have had a memorable and pleasant experience while working for Shoojit's film. The script of the movie is fantastic. I think it will have one of Bachchan saab and Deepika's best performances.
Aishwarya is really warm, caring, sincere and, of course, beautiful. I've had great fun working with Bachchan saab and Ash.
Rumours say that Abhishek Bachchan replaced you in a comedy sequel at the last minute…


They wanted me to play a part in it. I told them, 'give me a narration of my role.' I went for the mahurat and also shot one scene. Then, I felt I wouldn't be able to make a lot of contribution to it. So I came out of the shot and said, 'there's a gap between what you narrated to me and what's happening. If those elements come in, I will be able to contribute and enjoy. Else, my casting is of no use.' I don't want to be part of 'set-up' projects where I am just adding my name to the star cast. You give me the material, if I am excited about it, I will do it.
After proving your mettle as an actor, is direction on your mind?


I have just started off as an actor and I am enjoying it. If I get a story that makes me feel I will die if I don't share with the world, I will surely direct. If I am associated with films till old age, I may take up direction. It's like when Govinda was once asked why he doesn't do different kinds of films, he said, 'when a car is running well, you shouldn't open its bonnet to inspect (smiles).'
You have also turned into a producer. How are things going?


As a producer, we have wrapped up a film with Nishikant (Kamat), and Ishaan Nair's (Mira Nair's nephew) debut venture. I haven't acted in Ishaan's film so that people don't feel I have turned producer to act in all my films. I am just on the lookout for good stories that I feel have the potential to engage the audience as well as entertain and make money.
On being a Tom Hanks fan


I think Tom is a thorough gentleman and I find him very genuine. The kind of person he is, and the films that he has acted in, are exemplary. I'm really looking forward to working with him.
On Hollywood films


There have been compulsions for not taking them up, (like Interstellar; 2014). But sometimes, I do feel bad. I regret not being able to do Ridley Scott's The Martian. I couldn't be part of it as moving around the dates for Shoojit's film was difficult. This is the second time that I have missed out on working with Ridley after Body Of Lies (2008). But I would like to believe that there must be a good reason behind it.