LA, Melbourne, London and more: Film festivals take India to the world
Updated on Jul 30, 2018 06:32 PM IST
As the Indian presence in world cities grows, so does the global clout of Indian films.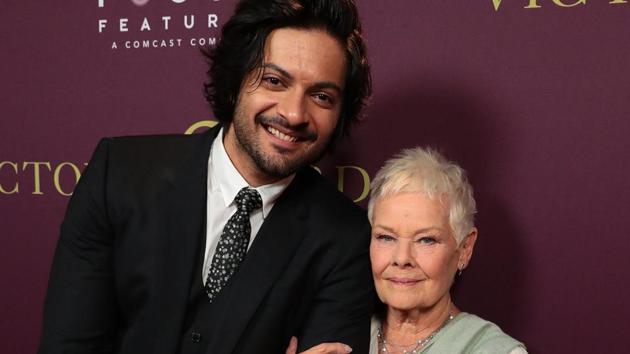 Hindustan Times |
, New Delhi
Monika Rawal Kukreja
For global audiences, Indian cinema has long been put in two boxes — potboilers and arthouse. The first box found theatre screens in the West, and the second box went to festivals, and joined a mixed lineup of films from other countries. But in a sea change seen in recent times, international festivals dedicated to Indian films are being held, making the platform much bigger and the range much wider. The London Indian Film Festival (LIFF); Indian Film Festival of Los Angeles (IFFLA); and Indian Film Festival of Melbourne (IFFM) are all pioneers in this space. New ones gaining popularity include festivals in Florence, New York, Vienna, Cairo, Hong Kong, and Ottawa.
Mitu Bhowmick Lange, IFFM festival director, says, "Indians are everywhere and we're slowly beginning to take over the world with our cinema too." She adds, "It's fantastic that South Asian communities all over the world want to create events in different cities where they can showcase the talent their film industry has to offer. Be it Melbourne or LA or Hong Kong, our curated films are a diverse variety of Indian films that don't make it to the big festivals but deserve the same chance."
Actors who've attended these Indian film festivals abroad agree that the content clicks with the global audiences, too, and not just the Indian diaspora.
Richa Chadha's film, Love Sonia, was premiered at LIFF and will now be premiered at IFFM next month. She says, "With an audience in almost every country and continent, it's understood that Indian festivals will pop up, because there's a big enough crowd that'll show interest in it. When films are screened at Cannes or Berlin, you are, in a way, tapping into a much larger audience, not just Indians but Germans, French, British, Australians etc."
Ali Fazal, whose film Victoria & Abdul was premiered at Venice and Toronto, also feels that if these festivals increase the reach of Indian cinema, that's a job well done. "An Indian film festival on international waters showcasing good Indian cinema is a step towards globalisation," he says. "[This] is a validation of our growth. Since these festivals are for important and elite audiences along with international buyers and distributors, it eventually helps the film."
Business is certainly an important point. "As the number of films being made and selected increase, the talk around them increases, as will the box office numbers. That's the hope," says Richa.
Mitu adds in agreement, "Good films will always get the love they deserve... That's the beauty of a festival — the love, the reach and the effect can just not be compared."
Trade analyst Atul Mohan puts it in perspective: "People thought that Indian films are all about song and dance but for the past few years, we have changed our style, pattern and stories. So, with these film festivals being hosted globally, we're getting a fair chance to showcase our talent."
Interact with Monika Rawal Kukreja at Twitter/@monikarawal
Close Story
Personalise your news feed. Follow trending topics