Loveratri actor Aayush Sharma: I don't like giving too many retakes, it breaks my confidence
Updated on Aug 31, 2018 05:15 PM IST
Excited about the release of his upcoming debut film, Loveratri, actor Aayush Sharma talks about how things changed after he decided he wanted to take up acting, the sensation of facing the camera, and future plans.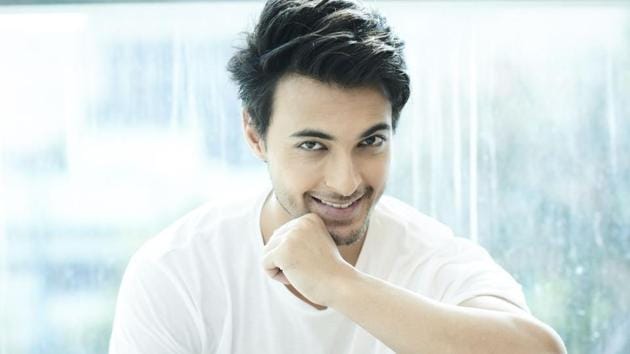 Hindustan Times |
, New Delhi
Monika Rawal Kukreja
Busy promoting his soon-to-release debut film, Loveratri, lead actor Aayush Sharma is a happy man. Since Aayush is married to actor Salman Khan's sister, Arpita, many felt that it was a given for him to venture into films, but he shares that it took him a while to get serious about it. His only connection with films, before this acting debut, was working as assistant director on four Salman films, including Bajrangi Bhaijaan and Sultan, and that stint had followed his marriage into the Khan clan. In a candid chat, Aayush opens up about how things changed, facing the camera for the first time, and future plans.
This is your debut film. How was it facing the camera as an actor?
Initially, it was a little weird, because as an assistant [director], I was always behind the camera. I've always seen other actors perform, and when it was my chance, I was like, 'Okay, I have to do this. But how do I take it and how do I do this scene?'
Was there any scene where you had to give more than expected takes to get it right?
You see, I've had this thing that I don't like giving too many retakes. I just feel that some way down the line, it breaks my confidence. So, I try to give a shot with the least amount of retakes. There was an emotional scene that had to be shot from different angles, and because of that, several retakes were happening. That's when it became so difficult, because you have to keep the emotion intact.
Did you always want to become an actor?
It actually happened when I moved to Bombay [from Delhi] for my college. People would often tell me that I should become an actor. So that thought was there, that maybe I can, but it was never serious. I never worked hard towards it. It's only when Salman bhai came into my life, he gave me the confidence that, 'Listen, you can be an actor.' That's when I started working on films. And even then, I first started with being assistant director.
Was your stint as an assistant director a factor in you taking up acting?
Yes, that's when my passion grew and I decided that now I want to be an actor and pursue this as a career. Initially, it was just like, 'Maybe I'll try; if I like it, I'll do it; if not, I may consider something else.' But after being on set, I was sure that I want to be an actor and this is what I have to do.
Are you getting more film offers? Are you reading scripts?
To be honest, I actually have no offers. I'm waiting for somebody to offer me a film. I'm sure they're waiting for the release of my debut [film], to see what I'm capable of. So, my career depends on it.
Interact with Monika Rawal Kukreja at Twitter/@monikarawal
Personalise your news feed. Follow trending topics