Fresh legal woes for Salman? Khan market traders split over dispute
Updated on Dec 31, 2015 03:00 PM IST
Salman Khan is likely to face legal troubles as the traders' association of Khan market, Delhi has objected to his the name of his latest web portal, khanmarketonline.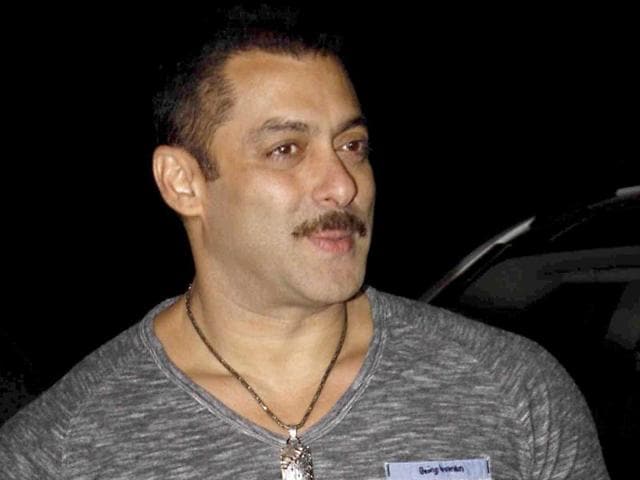 Actor Salman Khan's controversial decision to name his online venture khanmarketonline has split traders at Delhi's posh Khan Market down the middle, with some shopkeepers backing the Bollywood star and others fuming over a supposed attempt to benefit from the high-profile destination's reputation.
Celebrating his 50th birthday last week, Salman Khan unveiled his new retail portal, calling it a gift to his fans, but a section of the traders allege the Bollywood star was trying to gain mileage out of iconic central Delhi market, a city landmark and one of the most expensive shopping spaces in the world.
"We are an internationally recognised market established in 1950. Salman Khan is neither part of the market, nor has he approached anyone here. He cannot use the name," says Khan Market Traders' Association president Sanjiv Mehra.
Read: Decoding the mystery of Salman Khan brand
But representatives of a rival group say the outrage is misplaced and as Khan is a common surname, no one can stop people from using it in private business ventures. "We do not support this allegation which the other association has raised. Personally, I think they are just blowing things out of proportion. The market has a reputation of its own for years and nothing has been able to spoil it till now," Anshu Tondon, president of Khan Market Welfare Association, says.
Read: Salman's journey from the Bollywood brat to Being Human
Other traders at the 65-year-old market agree. "The issue that has been raised is not the collective belief of all traders. Who knows how many markets in world are operating with the same name. I think we are giving undue importance to ourselves," says a shopkeeper.
Mehra says he plans to send a request to Salman Khan, asking him to change the name of his portal. "Salman Khan is a brand, it (the portal) could be named salmankhanmarketonline. Why use a brand that is already there? Salman asks people to be human; he should just be one and volunteer to change his portal," he says.
"We are planning to first discuss this with Salman Khan and if we do not find any solution we will take this to court. Currently, we are considering legal advice from experts."
But what happens if the actor refuses to budge and Mehra is forced to look for a legal solution?
Supreme Court advocate Jitendra Mohan Sharma believes the trader has a fighting chance. "On principle, Khan Market is an older entity and Salman Khan is a brand in himself but Khan Market is also an established name. Being an older brand is a point Khan market can bank upon. Dominant principle would apply – which one is older and more popular," Sharma says.
However, equity and brand value can tip the scales. "Khan does not carry anything as it is a surname. It holds no weightage in copyrights issues. How it is to be balanced is for the two sides to agree upon. Equities will also have to be considered as to how much is at stake."
But a sessions court judge disagrees, saying anyone can use a name if isn't registered. "Khan market per se can be anywhere in the country. There is no legal barrier standing on the way. Now if Bengali Market says it represents only Bengalis, you won't find defence personnel in Defence Colony. So these are misnomers."
Phone calls to Salman Khan's representative went unanswered.
Close Story
Personalise your news feed. Follow trending topics