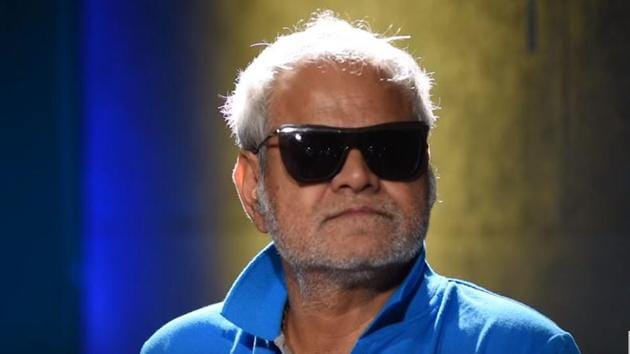 Sanjai Mishra reveals why he went to Rishikesh and started working at a dhaba
Bollywood actor Sanjai Mishra, who will next be seen in Angrezi Mein Kehte Hain, talks about his experiences in the film industry in a freewheeling chat.
UPDATED ON MAY 17, 2018 07:38 PM IST
Sanjai Mishra is one of the most versatile actors in Bollywood with a diverse body of work behind him. However, a few years ago, the actor was so disillusioned that he wanted to give it all up and actually went to Rishikesh where he started working at a dhaba.
Sanjai was an established actor then and was awaiting the release of All The Best. In an interview to Hindustan Times, he said, "Actually, that was a weird phase. I was very sick and doctors had given me only a few hours. My father took me to JB Pant Hospital. I was cured after a month, but my father died soon after. He was cast in the role I was cast initially."
Disenchanted, he went to Rishikesh and started working at a 'dhaba'. He said, "That was because of my interests (gestures of smoking and drinking). I wasn't taught to fulfil my hobbies by using my bank balance."
Ironically, it was his fame as an actor that made him give up the job at the eatery, "Office Office has been aired, Golmaal and Dhamaal were released. I had lost interest in life, so I went to Rishikesh. There was an old man who needed some help, so I joined him. But he used to look at me from a distance when people used to come to me and meet me. He got scared. That popularity took away my job."
He then says with determination in his voice, "I will again try to do something similar."
Watch the full video of his interview with the Hindustan Times:
Does his unpredictability not make filmmakers sceptical? He says, "Mani Ratnam became sceptical. He cast me as a terrorist in Dil Se, but when he met me before the shooting, he was in two minds. If this is how my terrorist talks then how am I going to shoot? I was like, 'it's your fault, I am going to do this role now' (laughs)."
From Dhamaal to Kadvi Hawa to Angrezi Mein Kehte Hain, Sanjai is working in films with diverse themes. He says, "I am enjoying this. It's a great thing for any actor to be a part of films like Kadvi Hawa, Dhamaal and a lovestory like Angrezi Mein Kehte Hain."
He will soon be seen in Angrezi Mein Kehte Hain. "The film is about life. We just keep living without realising what we are missing in the process. I go to office, she takes care of the house. Usually, after 40, we just become lethargic towards life. My character could be of your father, your uncle, my father, anybody. I work at a post office in Varanasi. My only concern in life is the marriage of my daughter. That too against her will."
Angrezi Mein Kehte Hain will hit the screens on May 18, 2018.
Interact with Rohit Vats at Twitter/@nawabjha

Close