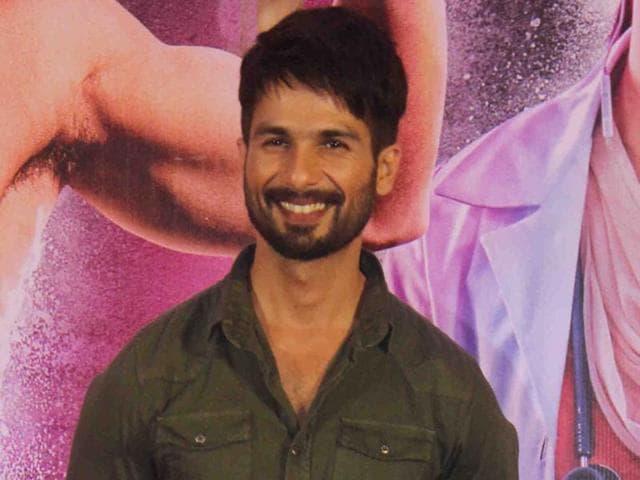 Shahid Kapoor to star in a documentary?
Shahid Kapoor has been approached by a lifestyle channel for a special show that showcases the transformation he underwent for his role in Udta Punjab.
PUBLISHED ON AUG 07, 2016 05:33 PM IST
Shahid Kapoor's (right) performance in his latest release, Udta Punjab, created waves all over. The actor transformed himself to fit the role of a singer and drug addict, Tommy Singh, and got rave reviews from audiences and critics alike. Now, a leading international lifestyle channel that is making a documentary on how film actors prepare for their roles, has approached Shahid.
Watch: Shahid Kapoor in Udta Punjab trailer
Read: Watch: How Shahid Kapoor got that chiselled body for Udta Punjab
They want to showcase how the Bollywood star transformed himself, from the beginning to the end, for his role in the film. The show will also comprise the journeys of other foreign actors. A source says, "The show's makers heard about Udta Punjab, watched some portions of it, and decided to approach Shahid to share his experiences of playing such a character. They were surprised to learn that a teetotaler like Shahid played the role of a drug addict." Apparently, the character took a toll on Shahid mentally and also physically, as he had to build a more muscular physique for the part.
Read: I used to feel lonely before marriage, says Shahid Kapoor
While the Haider (2014) star was unavailable for a comment, his spokesperson said, "Shahid's character has remained in the minds of the audience. The actor continues to receive love and appreciation from his fans via letters and social media."

Close