Suniel Shetty on Bollywood: If you ever fail, you will be called bakwaas
Hindustan Times |
, New Delhi
Rishabh Suri
Jul 08, 2017 01:51 PM IST
Actor Suniel Shetty tells us why he is concerned about his daughter Athiya and son Ahan being a part of the 'harsh' Hindi film industry
Actor Suniel Shetty is a self-confessed protective father. His daughter Athiya, who made her acting debut in director Nikhil Advani's film Hero (2015), didn't exactly get the dream-debut every star kid wants. But Suniel reveals that his daughter wasn't affected by the film's failure at the box-office. He says, "I am happy with the way her career is shaping up, and the way she is shaping her career. She has chosen some good films now, and herself says, 'Papa, my first film wasn't such a superhit that every household would know me. I can't carry a film on my own shoulders, therefore, I need to mature a lot more and think before taking a decision.'"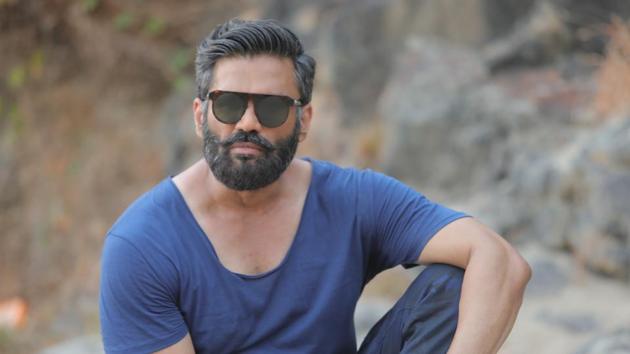 He has nothing but praise for his daughter's mature stance. "As a father, at first I thought she was making a mistake with this selective approach, but when I thought of it I was wowed by the confidence she has got," adds the 56-year old actor, who is currently hosting the show India Ka Asli Champion, and the videos of pranks he regularly plays on the crew of the show have gone viral.
With his son Ahan also gearing up for films, he is concerned whether his two kids will be able to deal with the industry where fates change every Friday. He says, "It's not only for star-kids, it's for kids everywhere in general. As far as success goes, I know my kids will manage it, but my concern is that they will be able to handle failures and criticism?"
Suniel also feels that today's social media age has affected relationships. He says, "Actors of our generation had hundreds of friends rallying around them all the time, because we were people's people. Today, kids are only worried about likes and dislikes on social media. Everybody has an opinion there and tries to run you down." The film industry, he confesses, is a harsh world, where being successful is the only way to survive. "Success is everything here. If you fail, everyone will say 'arre yaar, bakwaas hai voh'", says the actor.
Follow @htshowbiz for more.