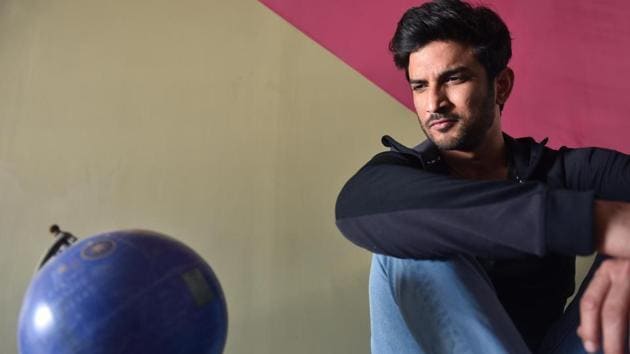 Sushant Singh Rajput on giving opinions: Won't do it unless I'm completely informed
Actor Sushant Singh Rajput, who declined to comment on the case of alleged spy Kulbhushan Jadhav, feels public figures shouldn't speak on important issues unless they know "each and every detail".
UPDATED ON MAY 14, 2017 11:32 AM IST
Actor Sushant Singh Rajput is usually quite vocal about his views, be it through social media or at public platforms. But the 31-year-old star of the upcoming release Raabta will not make his opinion public unless he knows "each and every detail" about the issue. "I feel that one needs to be responsible about voicing their opinions in public. I will not talk about anything in public, until and unless I know each and every fact, and I know the relevance of it," he says.
Sushant recently made headlines after he slammed a journalist at a promotional event for Raabta. The journalist repeatedly asked the actor to comment on the death sentence awarded to Indian national Kulbhushan Jadhav by a military court in Pakistan. This has become a major bilateral issue.
"I'm not saying that I didn't know what was going on," says Sushant. "I knew about it slightly, because it was coming in the newspapers and was on the news channels. But I wasn't so well informed on the topic, and it was a very sensitive issue. I had to know the facts before I said anything in public. I was asked about nepotism and the skin tone question (raised by actor Abhay Deol) as well. I answered that, because I knew about it," he says.
The actor believes that public figures should be responsible when making statements, since they influence the masses. "It's important to have an opinion and talk about it in public. But one should do it responsibly, more so when you are a public figure. It's important to understand that be it [on] social media or any other public platform, you're using this space to influence people. So you should be well informed before making any sort of a statement," he says.
"I know there are people who are interested in listening to what I have to say on [various] things. But they should be aware that what I'll say might influence people, and that's why I have to be responsible," adds Sushant.
Meanwhile, the actor has quashed rumours about him dating actor Kriti Sanon and said that they are just "good friends".
Follow @htshowbiz for more

Close