Troll says Abhishek Bachchan should open vadapav stall after Manmarziyaan, actor's response is dignity itself
Sep 26, 2018 11:15 AM IST
A Twitter user blamed Abhishek Bachchan for Manmarziyaan's box office run, here's the actor's response.
Abhishek Bachchan believes in going out and setting the record straight. The actor, who often replies to people on Twitter, including trolls, took on a man this time who blamed him for the performance of Anurag Kashyap's Manmarziyaan at the box office.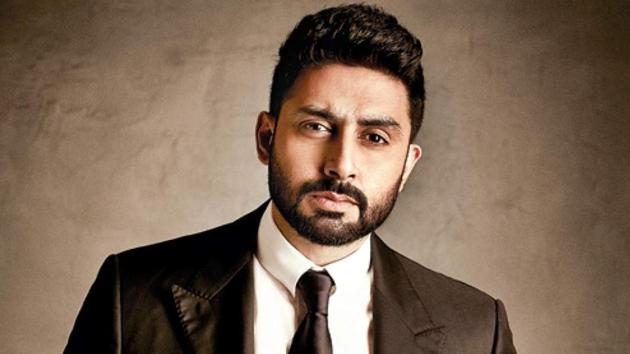 Abhishek's first film after a 2-year sabbatical, also starring Vicky Kaushal and Taapsee Pannu, earned over Rs 24 crore after two weeks of release. Holding Abhishek responsible for the film's box office performance, a Twitter user wrote, "#Manmarziyaan tanked at box-office, once again proving @juniorbachchan to be legend with amazing ability to make good film a flop! Kudos to his abilities, not many have it! It time to end #nepotism and for #StarKids to start #Vadapav stall..lol! #Stree proves #TalentCounts!!" He also added, "It time to end #nepotism and for #StarKids to start #Vadapav stall..lol! #Stree proves #TalentCounts!!"
Replying to the tweet, Abhishek wrote, "With all due respect kind sir, I would expect an esteemed doctor such as yourself to study all the facts and figures before proclaiming anything. I certainly hope you do so with your patients. Learn the economics of the film before you tweet something that will embarrass you."
Not to back down, the man replied, "Ha ha! You wish Mr. Bachchan Jr! But I don't see any reason to be embarrassed! In fact actors who give consecutive 16 (+1 now) flops in a row should be! I noted my observations vigorously as "nepotism rocks" in your industry. You may be a good human being, but a terrible actor!"
Another Twitter user jumped into the conversation, pointing out the Manmarziyaan was made at a small budget and has already posted a profit, "Manmarziyan is a small budget film, and they have already make profit in it so it should not be called flopped. The overall purpose of any business is profit and it is," his comment said. Abhishek replied to this comment, "Absolutely! But how do we explain this to him!"
Earlier, Abhishek had taken on a troll who had asked how Abhishek could afford his lifestyle despite not doing a film in two years. "Not worked for last 3 years but has money for vacation ! How ?" was the comment.
Abhishek had then replied, "Because, sir, I have several other businesses that I run apart from acting and producing movies. Sports being just one of them." Abhishek is the owner of Pro Kabaddi League team Jaipur Pink Panthers and a co-owner of Indian Super League football team Chennaiyin FC.
On another occasion, Abhishek responded to a person who asked how Anurag cast him in Manmarziyaan after working with the likes of Nawazuddin Siddiqui, Vicky Kaushal and Manoj Bajpayee. "Yay, he called me a film star!!!" Abhishek replied. When the person said what he had 'meant' to say was that Abhishek was the 'son of a movie star,' Abhishek replied, "Oh… You 'meant'… Chalo, I'll consider it a Freudian slip."