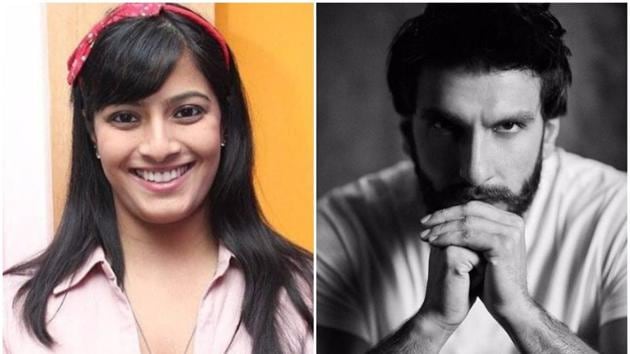 Varalaxmi Sarathkumar to Ranveer Singh: 10 shocking celebrity casting couch stories
While Tamil actor Varalaxmi Sarathkumar tweeted her unsavoury experience of the casting couch, Bajirao Mastani actor Ranveer Singh not only revealed that he had been victim to the casting couch, but also added that it is a commonplace situation for strugglers.
Hindustan Times, New Delhi | By HT Correspondent
UPDATED ON FEB 22, 2017 07:27 AM IST
Varalaxmi Sarathkumar, Tamil actor and daughter of veteran actor-politician-actor R Sarathkumar, is the latest celebrity to speak out about being subjected to sexual harassment in the film industry. On Monday, she tweeted her unsavoury experience of the casting couch, where she spoke about the programming head of a leading TV channel who had made suggestive comments towards her, insinuating that she'd have to give in to his demands if they were to continue the work relationship.
Many industry executives deny that the 'casting couch' — a euphemism for the way actors, both men and women, are encouraged to extend sexual favours in exchange for a role or a big break — exists in the entertainment industry, but these celebrities disagree.
Below are 10 casting couch stories from popular celebs that will leave you shocked:
+
1. Varalaxmi Sarathkumar
The Tamil actor spoke about how inured people — within the industry and outside of it — are to the casting couch. "Film industry is like this. You knew so when you joined. Why complain now or act surprised" is their attitude, the actor wrote on Twitter. In her letter, Varalaxmi said, "I was in a meeting with the programming head of a leading TV channel. Towards the end of the half hour meeting, he asked me, 'So...when can we meet outside?' To which I replied, 'Regarding some other work?'. His reply was (said with a smug smile like it was the norm) 'No no! Not work... for other things.' I hid my shock and anger and told him, 'Sorry! Please leave.' His last word on the topic was, 'So...that's all?'. He smiled and walked away."
+
2. Ranveer Singh
In December 2015, the Bajirao Mastani actor not only revealed that he had been victim to the casting couch, but also added that it is a commonplace situation for strugglers. In an interview to NDTV, Ranveer said he was invited by a casting director to his home in Andheri.
He described the man as "a highly sleazy gentleman" and said the man did not even look at his portfolio. He just went on to tell Ranveer that he has to be "smart and sexy" to get ahead in showbiz. He advised Ranveer to be open to "take and touch".
When Ranveer said an outright no to the demands, the man started negotiating with him if he can just touch or at least see. "Later I got to know what he was interested in. When I said 'no', he was heartbroken like a jilted lover," the actor said.
+
3. Ayushmann Khurrana
After Ranveer Singh opened up about the reality and existence of the casting couch in the entertainment industry. In February 2016, Ayushmann also shared an incident he had experienced while trying to make an entry into the industry.
The 31-year-old actor said that while he was working in the television industry, he was asked for sexual favours by a casting director. "I was a TV anchor, so a casting director directly told me that I would have to do it. So, I told him that if I was not straight, I might have given it a thought, but I can't do it. So yeah, the casting couch exists, but eventually, it's your talent or potential as an actor or performer which would last. You don't need to give in to such stuff," Ayushmann said in an interview with DNA.
+
4. Radhika Apte
Talking about the existence of the casting couch, the actress had told entertainment website Bollywoodlife.com in September 2016, "You know I know a lot of people who have gone through it; I genuinely haven't gone through it. See, I'm fortunate that I've never met people who have asked me to."
But she also added, "I think once an actor in South called me on my room phone and tried to get flirtatious and I just was so rude to him. I think he fought with me later on. But anyway, I haven't ever got a request saying that you have to sleep with us. Oh, once I got a call and they said 'they're doing this film in Bollywood and I want you to have a meeting with them. But would you be okay sleeping with that person?' And I laughed! I said you're so funny, you're very funny and I said no I'm not. Ask him to go to hell."
+
5. Kalki Koechlin
The Margarita with a Straw actor too experienced the casting couch but she managed to slip through it. Here's what she had to say in an October 2015 interview: "I must say, of course, it exists! It did try and entangle me in its grip but I am slippery, I always managed to get out of it. The minute I felt uncomfortable, I walked away!"
+
6. Tisca Chopra
In August 2016, the Taare Zameen Par actor shared her nightmarish experience with an influential Bollywood director from a time when she was a nobody in the film industry. She had made her debut but had no other offers. So when a famous director approached her she grabbed the opportunity not knowing that working with him would mean agreeing to be his "bed squeeze". Watch the actress speaking about the incident first-hand here:
+
7. Payal Rohatgi
In March 2011, the Bollywood actor accused filmmaker Dibakar Banerjee, of Love Sex Aur Dhokha fame, of trying to take advantage of her in lieu of a role in his upcoming movie.
According to Payal, she messaged the film-maker to introduce herself as an actor. They became good friends and also ended up speaking about their personal relationship problems. "The problem arose when I spoke to Dibakar about giving me a role in his upcoming movie, Shanghai," she said. "He asked me to meet his casting director. I went for an audition. I had to act like a woman who had just received news of her husband's demise. However, after doing it, I felt heavy at heart. I called Dibakar and narrated it to him. I also called him to my house in the meanwhile."
According to Payal, since Dibakar had been to her house earlier, she did not hesitate to call him home this time as well. Payal said, "Dibakar came to my house and commented that I had gained weight. He asked me to lift my shirt and show him my stomach. I didn't like it. I told him I was in no mood for jokes. But he did not agree. I told him to leave."
Payal alleged that Dibakar stopped answering her calls after that. Soon, she got to know that the role for which she had auditioned went to someone else. Payal said that since she did not give in to Dibakar's demands, she was ousted from the casting process.
+
8. Sameera Reddy
In May 2007, she admitted to have undergone several unpleasant experiences in Bollywood. "If I deny having had any bad experiences, I would be lying. Every industry has its downside, and so does Bollywood. I have certainly had my share of bad experiences. But I have always managed to maintain my stand and command respect," she said.
Sameera's word of caution for aspiring actresses? Don't get taken in by promises made by B and C grade filmmakers, for they just might be out to exploit you. "The casting couch does exist, there is no denying it. I have just one thing to tell girls aspiring to be actresses. Nothing is worth selling your soul," Sameera said.
+
9. Surveen Chawla
The Parched actor admitted in July, 2016 that she witnessed the casting couch in the film industry in the South. She also claimed that she did not face any such thing in Bollywood however.
"I feel very great that I have not encountered this (casting couch) here (Bollywood). I have faced this (casting couch) down south and of course I refused to give into that...Honestly I can only comment on it if I had encountered it in Bollywood. I don't know if I should call it sheer luck," Surveen said.
10. Preeti Jain
In July 2004, struggling actor Preeti Jain lodged a complaint against director Madhur Bhandarkar. Jain alleged that Bhandarkar had raped her 16 times between 1999 and 2004, under the pretext of marrying her and casting her in his films. The Supreme Court in 2012 quashed the rape case filed against Bhandarkar by the starlet eight years ago.
Follow @htshowbiz for more
Close