Vikas Bahl accuses Anurag Kashyap, Vikramaditya Motwane of defaming him in legal notice
Vikas Bahl has responded to accusations of sexual molestation against him by sending legal notices to Anurag Kashyap and Vikramaditya Motwane.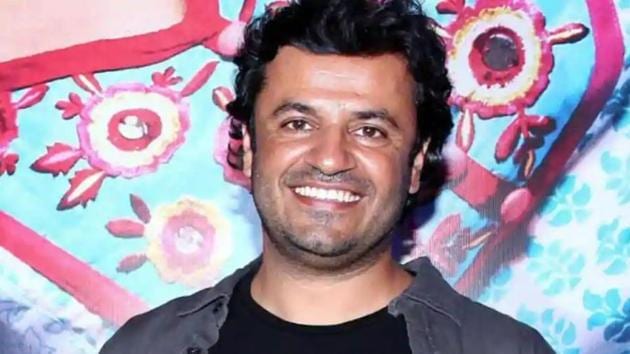 Updated on Oct 10, 2018 12:43 PM IST
Director Vikas Bahl has hit back at friends and colleagues Anurag Kashyap and Vikramaditya Motwane after they publically called him out for allegedly molesting a female employee of their production company, Phantom Films. In two separate notice to the directors, Vikas accused them of being opportunists who are trying to cash in on the MeToo movement raging across the country.
Vikas has sought an 'unconditional apology' from Anurag and Vikramaditya in his legal notice sent on Tuesday. In the notice, Vikas says the entire case of sexual harassment against him was orchestrated by the two and 'as a result of professional jealousy and with the sole intent to defame him, malign his image and destroy his career'.
The notice also said, "This makes us wonder whether the alleged incident [of sexual assault] also has any authenticity, given that the alleged victim was, in fact, working as your own employee."
Vikas has been accused of sexually molesting an ex-employee of Phantom Films in 2015. Anurag said in a statement on his Twitter account that he regretted not acting on allegations of sexual misconduct made against his partner. In 2017, Bahl denied the allegations.
In his notice, Vikas says Anurag and Vikram defamed him. "You are neither a witness nor the alleged victim, but instead an opportunist seeking to derive benefit based on unsubstantiated information. The alleged incident has not been established in any court of law and that you have exploited the media to propagate your own personal vendetta," it read.
The notice also says that the four co-owners were amicably discussing dissolving the company before the controversy reared its head. "There have been ongoing discussions between all four directors at Phantom to part ways amicably owing to creative and professional differences. You have thereafter, falsely and conveniently portrayed to the media that the reason for parting ways is supposedly," it added.
"If you had reason to believe that there was some credibility in the story of the alleged incident, nothing ever prevented you from filing a complaint/take any action against our client however, you have merely procrastinated the issue and raised it only to meet your ulterior objective and used it to your commercial convenience which unequivocally raises questions on your own credibility and intentions. Sadly, your actions leave room for doubt on whether you ever intended to help the alleged victim. Moreover, not only did you not take any action but you also continued working with our client. If there were such differences between you and our client why did you allow him to start with his project Super 30 under the banner of Phantom Films. It appears that you had no problems in reaping the benefits from the success of this upcoming movie of our client however, had severe misgivings towards our client's goodwill in the industry," the notice said.
Meanwhile, Anurag Kashyap tweeted on Wednesday that he will be stepping away from his duties as the board member of MAMI in the light of recent events. He reiterated that he did all in his power to work with the victim. "I vehemently deny to have stayed silent on the issue & not doing anything about it for years. Can't explain further to people who don't understand due process, legalities. Have been resilient through all accusations , keep flinging them my way," he wrote in a tweet.
The #MeToo movement gained momentum in India after Tanushree spoke up against Nana Patekar almost two weeks ago. Following the revelation, many more such cases have come into the light. Filmmaker Vikas Bahl, among many others, has also been outed as one of the many alleged predators.
Follow @htshowbiz for more
Close Story