Vikramaditya Motwane apologises after sexual harassment claims against Vikas Bahl, says a girl's life was ruined
Vikramaditya Motwane has tweeted out his response to sexual harassment allegations against Phantom Films co-founder Vikas Bahl.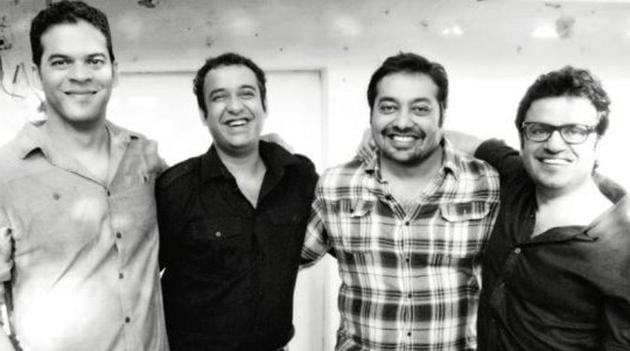 Updated on Oct 07, 2018 06:08 PM IST
Vikramaditya Motwane, filmmaker and co-founder of Phantom Films, has broken his silence on sexual harassment allegations levelled against director Vikas Bahl by one of his former employees. Bahl and Motwane founded Phantom Films along with Anurag Kashyap and Madhu Mantena seven years ago; the company was dissolved on Saturday as a report detailing the harassment allegations emerged in Huffington Post.
"I didn't hear about the incident between Vikas and the girl when it happened in 2015. The first time I heard of it was in March 2017, when Anurag called me and told me about it," Motwane wrote on Twitter. He detailed how Kashyap, Mantena and he sat down with the girl and were "horrified" by the details.
The victim has said that Bahl entered her hotel room after a party in October 2015 and pretended to be drunk and passed out on her bed. He then attempted to force himself on her and when she protested, he masturbated on her back and left the room. The woman says she suffered from depression due to the incident and even though she confided in Kashyap, no proper action was taken.
In his tweet, Motwane says they immediately took action. "We offered suspending Vikas from the company for a long period of time, not letting him produce or direct, taking away his signatory rights as well as sending him to rehabilitation. She agreed. So did Vikas, who had no memory of the incident," he wrote.
He goes on to say that Kashyap later informed him that the girl was unwilling to pursue this matter any further because her boyfriend didn't want her to make her name public. "Anurag and Shubhra (Shetty, Kashyap's girlfriend) tried very hard to convince her not to back away but the boyfriend was firm. He said that 'they will find their own method to make Vikas pay.'" He goes on to say that the remedies suggested to the victim – suspending Bahl from the office, stripping him of any signing authority and not allowing him to produce films – were all carried out.
He went on to apologise to the victim and called Bahl a "sexual offender". "He has preyed on a young woman, abused her trust, ruined her life. The scars are going to stay and that just isn't right. The only thing I can offer now is apology," Motwane wrote.
Kashyap also shared a similar post, detailing his account.
The last film produced by Phantom Films is Super 30, which stars Hrithik Roshan and is being directed by Vikas Bahl. On Saturday, Kangana Ranaut also came out in support of the victim, saying she "completely believed" her. She also detailed how Vikas would harass her on the sets of their film Queen.
Close Story
Personalise your news feed. Follow trending topics