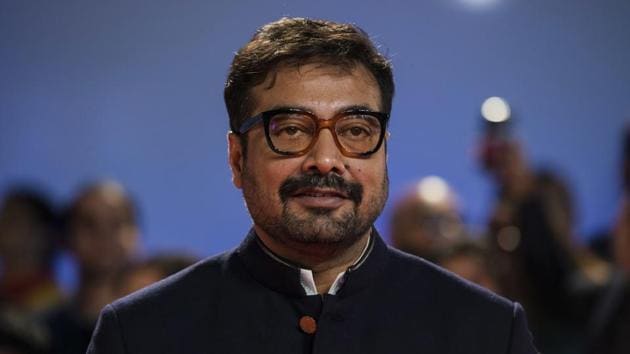 Anurag Kashyap says he knew about sexual harassment claims against Vikas Bahl, apologises to victim
Anurag Kashyap has shared a note on Twitter detailing how he could not take more decisive action against Vikas Bahl after learning of the sexual harassment allegations against him.
UPDATED ON OCT 07, 2018 04:32 PM IST
Bollywood director and producer Anurag Kashyap has accepted that he knew of the sexual abuse allegations against Phantom Films co-owner Vikas Bahl, levelled by a former employee of his company. He apologised to the woman, saying he is 'deeply, truly sorry'.
Anurag shared a two-page explanation on Twitter after Huffington Post India published an article on Saturday detailing the victim's account of assault and Anurag's statement that "we didn't handle it well and I cannot blame anybody but myself". Bahl is yet to comment on the issue.
In her interview to Huff Post, the victim detailed how Vikas entered her hotel room after a party in October 2015 and pretended to be drunk and passed out. He then forced himself on her but when she protested against his advances, he masturbated on her back and left the room. The woman says she suffered through depression due to the incident and Vikas would often threaten and bully her at work in the following years. She said that she confided in Anurag and expected him to take action.
In his explanation on Sunday, Anurag says that he was misguided by those in-charge of the legal department. While they did bar Vikas from entering the office premises, suspended him and took away his signing authority, they still could not fire him from the job as their contracts did not have any clause that would allow a co-owner to be fired on grounds of misconduct.
"If that wasn't enough, I named and shamed him privately amongst whoever asked about it. While others in the industry were rumour-mongering, it was me who was responsible for bringing out Vikas' name publically by speaking with Mumbai Mirror on an anonymous basis and the publication eventually carried out a front page article about the incident. Nothing about it was under wraps. It has been out there for more than an year," Anurag wrote in his note.
Anurag said that the woman decided not to tell him about the incident—that happened after a pre-launch party for his film Bombay Velvet in 2015— earlier, as she thought he was suffering from depression himself after the film failed to do well at the box office and was also thrashed by critics. "She put herself through personal hell to protect me and I could not because I was unfortunately ill-advised that there was little I could do," he wrote in his letter. He also said that it is no excuse for not taking timely action against Vikas Bahl.
He also said that though the victim trusted him completely, she knew that he was depending on others to handle legalities and he feels that this is why she felt that he would not see through the plan of stripping Vikas of power in the company. "This could perhaps be why she eventually backed out of signing the document that was being put in place capturing the terms of how this would be dealt with. Another factor that contributed to her going through with finalising the document as the fact that she had just started a relationship and her boyfriend, who had been with her through all this, was just as freaked out and mistrusting of us. Since there was such a lack of trust and a deep-seated belief that we would protect Vikas and not her, we were severely hamstrung in our ability to not take any further action."
After sharing the post, Anurag also changed his display photo to a black banner on Twitter.
Follow @htshowbiz for more
Topics
Close