Watch PK in totality, not just in isolated scenes: Rajkumar Hirani
Reacting to the violent protests against his Aamir Khan-starrer PK, director Rajkumar Hirani says that he is deeply saddened and concerned. He adds that the movie is inspired by the ideas of Saint Kabir and Mahatma Gandhi.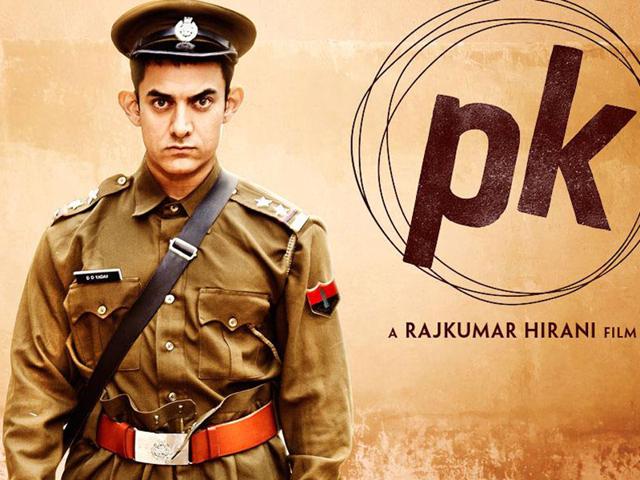 Updated on Dec 31, 2014 01:42 PM IST
Aamir Khan's latest outing, PK, may have become a blockbuster (with collections over Rs 246 crore so far), but the Rajkumar Hirani directorial is also creating news for facing the ire of religious outfits in cities like Delhi, Agra and Bhopal for alleged disrespect of Hindu Gods and god-men.
Reacting to the developments, Hirani says that he is "deeply saddened and concerned about the protests by some groups against" the film.
Insisting that the movie is "inspired by the ideas of Saint Kabir and Mahatma Gandhi", Hirani feels his film "brings to the fore the thought that all humans are the same". He says in a statement, "There are no differences. In fact, I have the highest respect for the concept of
advait
— the oneness of all humans — that is central to Indian culture, thought, and religion. It saddens me to think that a film that upholds this great Hindu principle is accused of being disrespectful of Hinduism."
The filmmaker, who has helmed projects like Munna Bhai MBBS (2003), Lage Raho Munna Bhai (2006) and 3 Idiots (2009), in the past, further adds that, on behalf of his entire team, he would like to "clarify that we respect all religions and faiths".
He adds, "I would like to thank the millions of deeply religious people who have loved the film, and expressed their feeling that the film, in fact, upholds the spirit of true religiosity and condemns only the abuse of it."
Hirani adds that the intent of the film is to uphold the great thought of brotherhood and love that Hinduism, Islam, Christianity, and all other religions teach us. "I appeal to the groups protesting against our film to see the film in totality and not just isolated scenes. Our intention is not to hurt anyone, or to discriminate against any religion. I would once again like to assure them that I have the highest regard towards all religions, and that we respect all religions and faiths. I believe in the great Hindu idea —
Vasudhaiva Kutumbakam
— the whole world is a family," he says.
Close Story