JLF 2017: Read literature, not history to understand Kashmir, says Naseem Shafaie
A discussion on Kashmir, titled How Green Was My Valley at the Jaipur Literature Festival in Jaipur between Kashmiri poet Naseem Shafaie and author Neerja Mattoo concluded that resilience and optimism were a part of the nature of the people of the state.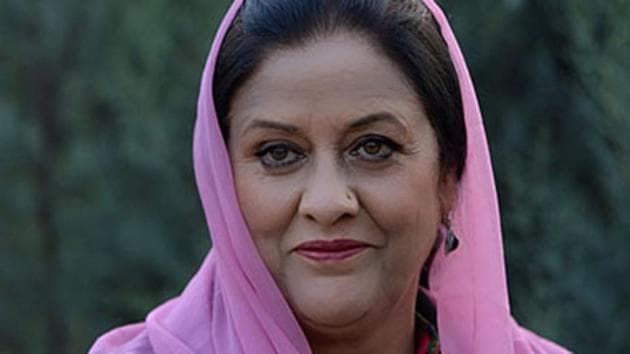 Updated on Jan 19, 2017 06:25 PM IST
Nostalgia took centre stage at the session How Green Was My Valley featuring Kashmiri poet Naseem Shafaie and author Neerja Mattoo, who spoke about growing up in the Kashmir of the 1950s and 60s. No discussion on Kashmir is possible without including politics, but the session moderated by journalist Neelesh Mishra managed this feat by talking about how all Kashmiris had managed to live in peace before politics ruined matters, seemingly beyond repair.
People saw themselves as just Kashmiris and not Pandits or Muslims or Sikhs before the insurgency movement of the 1990s, said Mattoo, who was also a professor at the Government College for Women in Srinagar. "When tribal raiders from Pakistan attacked and raided Kashmir in 1947, all Kashmiris — Pandits and Muslims — rose to protect the homeland," said the author of the short story collection The Stranger Beside Me (1993). "This business of separate identities was thrust on us in 1989-90," she said. "Kashmiri Pandits were great Persian scholars. They didn't see it as a language of the other."
Sahitya Akademi Award-winning poet Naseem Shafaie, who was Mattoo's student and now teaches Kashmiri at the University of Kashmir agreed that as children they were not so conscious of their identity as Muslims. "My great fears as a child back then were natural calamities, thieves and stories of spirits who were said to inhabit chinar trees after nightfall. I long for such simple fears now," she said, saying she preferred those to the present conflict and bloodshed that has come to define life in the Valley.
While Shafaie said she worries that young Kashmiris today don't speak much Kashmiri, preferring English, Mattoo was of the opinion that more and more youngsters were trying to write in their mother tongue. The three speakers believed that the social media, especially Twitter — given its anonymity and capacity to spread misinformation — had amplified the negativity and divisiveness that besets any discussion on the Kashmir conflict.
Quoting a vakh from Lal Ded, Mattoo said resilience and optimism were a part of Kashmiri nature and had sustained the people through these dark times. When asked whether the conflicting historical narratives about the state and its history were to blame for increasing the divide between the two communities, Shafaie said, "Don't read history, read literature."
Click here for our full coverage of the Jaipur Literature Festival 2017
Follow @htlifeandstyle for more
Close Story